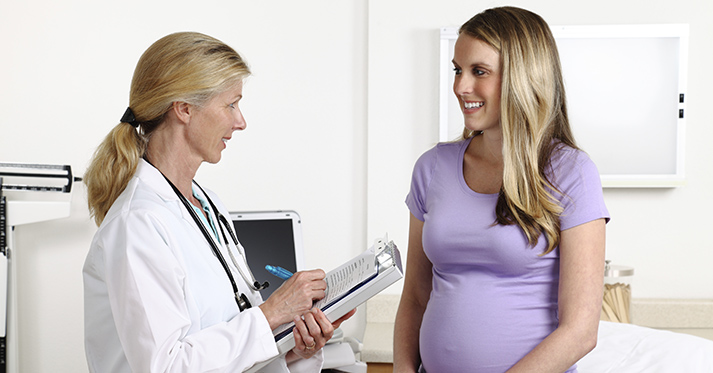 23 Jun

Leveraging Biomedical Informatics for Clinical Trials Recruitment

Dr. Mary F. Hébert's interest in the clinical pharmacology of drugs in pregnancy can be traced to her own experiences with challenging pregnancies and the lack of research regarding medication use during pregnancy. Over the last 15 years, Dr. Hébert, a Professor of Pharmacy at the University of Washington, and her team have conducted a number of studies on this topic, and while they have learned quite a bit, much is still unknown about the medications women are routinely taking during pregnancy.

One of the challenges Dr. Hébert and her team have faced in learning more about the clinical pharmacology of medications during pregnancy is the difficulty in identifying and recruiting participants for clinical trials and other studies. The conditions that Dr. Hébert studies, as well the limited window of opportunity in which participants can be identified and study procedures initiated, makes it difficult to recruit enough study participants to answer the research questions.

One recruitment solution Dr. Hébert is increasingly relying upon is leveraging patient medical records stored in the UW Medicine Clinical Data Repository to electronically screen and identify potential candidates for her studies. Through a partnership with the Institute of Translational Health Sciences, Dr. Hébert and her team are able to work with the ITHS biomedical informatics team to designate study entry criteria to enable automated electronic screening.

"Prior to having ITHS help us, everything was being done manually," explained Dr. Hébert. "What has been particularly helpful to us with ITHS is that the computer can do the vast majority of the screening, which has cut down coordinator time spent on the screening by more than half, allowing them to focus on other portions of the research."

Dr. Hébert and her team routinely study rare and uncommon conditions, including severe pre-eclampsia and women with a history of preterm birth. They also study more common conditions, such as gestational diabetes with specific laboratory cutoffs to meet study entry criteria.

Through the partnership with ITHS, they are able to meet with an ITHS informatics consultant at study outset to specify the exact inclusion and exclusion criteria for a study, laboratory values, and key demographic data, including the date(s) of upcoming appointments to help facilitate contact for study recruitment. Once the specified report is built by ITHS, the study team receives regular delivery of web-based reports detailing potential participants meeting entry criteria.

"I didn't realize any of this could be done until we did our first study with ITHS. It has had a big impact on my research group, who had really been struggling to try to identify eligible patients," shared Dr. Hébert. "I also think there are many more capabilities that ITHS has that we haven't even begun to utilize in our work."

Dr. Hébert and her team also go to great lengths to build good relationships with patient care teams in the clinics where recruitment takes place to build support for their studies. Their relationship-building activities include describing the studies, what questions they are trying to answer, and the value of the information being collected. Dr. Hébert also shares the results of their findings once a study finishes with the clinical providers. These efforts, when combined with the electronic ability to quickly identify potential participants, have allowed Dr. Hébert to successfully accrue the participants she needs to answer key questions about improving care for pregnant women.

To learn more about how ITHS can support your research, please contact the ITHS Research Navigator.