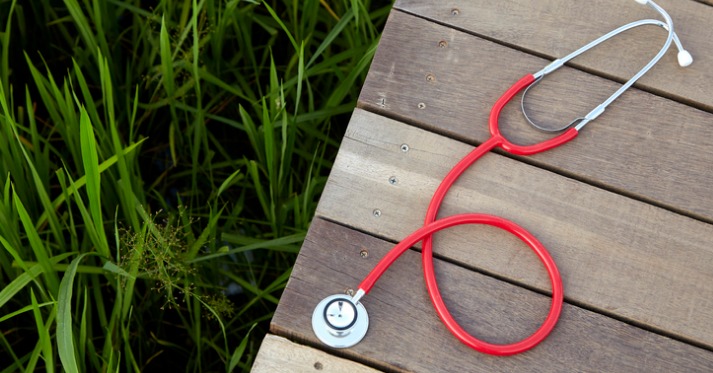 13 Sep

Northwest Participant & Clinical Interactions: Committed to Benefiting Investigators

The Northwest Participant and Clinical Interactions (NW PCI) Network is a collaboration of regional clinical and translational research centers affiliated with medical centers, healthcare systems, and universities in the Washington, Wyoming, Alaska, Montana, and Idaho (WWAMI) region. NW PCI sites collaborate with investigators to conduct clinical research across the region in rural and urban locations.

The NW PCI Network is composed of 12 member institutions with the experience and infrastructure to conduct many types of research, including phase I-IV clinical trials, social and behavioral interventions, and patient-centered outcomes and health services research. NW PCI sites are collectively capable of administering inpatient, outpatient, pediatric, and home-based protocols, and draw diverse patients from rural and urban settings in the WWAMI region.

Each NW PCI location has extensive research infrastructure including: investigators, research coordinators, financial and regulatory staff, investigational pharmacy services, and compliance programs.

The network facilitates access to resources and shortens the time it takes for investigators to conduct research in these settings and with these partners, serving patients who experience health disparities.
I worked with the NW PCI Network to recruit and engage primary care clinics for our recently funded NCI grant to test methods of bringing genetic testing to populations that are undertested. I approached the network team to help with recruiting clinics and create work plans and budgets that worked for the larger study. The staff made the process easy and stayed with me at every step, and we ended up successfully recruiting all the clinics we needed.
Deborah Bowen, Professor, UW School of Medicine
Investigators receive five main benefits:
Improved Clinical Feasibility
By developing and conducting studies in regional and community healthcare organizations, investigators can make discoveries that are relevant to and feasible in these settings. We see studies that require specialized equipment or staff, have non-feasible protocols and research questions that might be good for advancing knowledge in the field, but with limited real-world applicability. When investigators work with our sites to design their study, we can overcome these barriers before the study is underway.
More Diverse Patient Populations
Most people receive their healthcare outside of a university-based medical center. This means that by bringing a study to the NW PCI sites investigators will have access to patients that are more representative of what physicians see on a regular basis. Collaborating with NW PCI sites may enable recruitment of broader populations, resulting in new knowledge that is more applicable to a wider audience.
Easier Access to Patients
It is more convenient for patients and they may be more likely to participate if they don't have to travel long distances. This is a benefit for both researchers and patients, who can receive care that otherwise might not be available to them.
The Northwest PCI enables both our clinics and patients the ability to participate in cutting-edge research right at our front door. A recent opportunity, which provides genetic testing to at risk populations, provides opportunities for patients living in the most remote regions to participate in research We are excited to bring this study to residents in the Montana, Wyoming, Dakota region.
Jeannine Brant, Director and Lead Scientist,
Collaborative Science and Innovation Department, Billings Clinic
Trusted Partnerships
It can take a long time for investigators, particularly those new to community-engaged research to establish relationships, develop trust and collaborate on a study. We have established, trusting relationships with our sites, as well as policies and procedures that can be leveraged to shorten the time before investigators can start their research. All NW PCI sites have infrastructure to support research and are interested in partnerships with investigators.
Integrating Community Engagement Resources
Investigators who come to the NW PCI also benefit from the other aspects of the work we do in Community Engagement – expertise in community-engaged, dissemination and implementation sciences, experienced investigators who provide training and coaching, and access to patients and community partners/advisors. We facilitate partnerships, but we also provide ongoing support to ensure the partnerships are successful.
Participating in this study and really with ITHS, brings opportunities to us that, as a non-academic affiliated hospital, we would not normally have. We were able to add to the body of science while learning more about our own organization, providing actionable data.
Sandra Albritton, Director of Research Programs and Student Services,
Kootenai Health
NW PCI sites have a tremendous depth of research experience and knowledge about what it takes to translate research into practice, and a detailed understanding of the research that is most relevant to their patients and healthcare settings. Implementation of evidence-based healthcare requires partnerships with organizations where most people receive their care. In Community Engagement, it means bringing the research as close as possible to regional healthcare organizations and the patients and communities they serve.
When a great project comes along, our mission to accelerate research to practice comes to life. With a 17-year gap between the time a research discovery is made, and when it is implemented into practice, bridging the gap between where research is conducted and where patients benefit is vital.
For more information on the NW PCI Network opportunity, please contact Angelina Kolomiets.