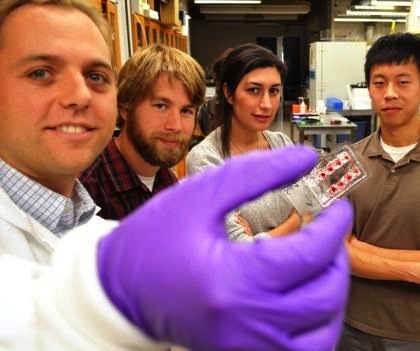 05 Sep

On the path to commercializing a trauma care device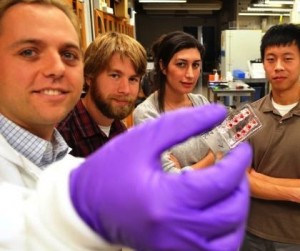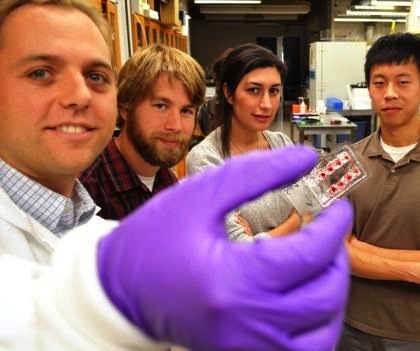 If a trauma patient has uncontrolled bleeding, the therapeutic priority is to stop the bleeding as quickly as possible. However, a patient may have hard-to-diagnose, life-threatening condition called trauma-induced coagulopathy (TIC) that can increase blood loss.
A team led by Nathan Sniadecki in the UW Department of Mechanical Engineering and Nathan White in the UW Division of Emergency Medicine is developing a tool to detect TIC. Current technologies to measure the ability of the blood to clot during trauma require a large instrument and take up to 30 minutes—the new device promises portable, rapid diagnosis to enable faster treatment and save lives.
Getting the developing product to the commercial stage requires expertise multiple areas, such as design and development, business planning, manufacturing, commercialization, and product adoption.
Many partners, including ITHS have been involved in several of these steps along the way. ITHS provided funding for an MBA fellowship to work on a business plan, consultations with the ITHS's Drug and Device Advisory Committee (DDAC), along with funds to support Nathan White as a KL2 scholar, a multidisciplinary clinical research career development program.
The team now benefits from a $390,000 grant funded by the Coulter Translational Research Partnership Program at UW, the ITHS, the Life Sciences Discovery Fund (LSDF), the UW Center for Commercialization (C4C), and the Washington Research Foundation.
The new grant will help their company, called Stasys Medical Corp., reach the next milestones needed to bring the product "from the bench to the bedside" and make an impact in patients' lives.
ITHS resources referenced:
Multidisciplinary Clinical Research Career Development Program
Drug and Device Advisory Committee (DDAC)