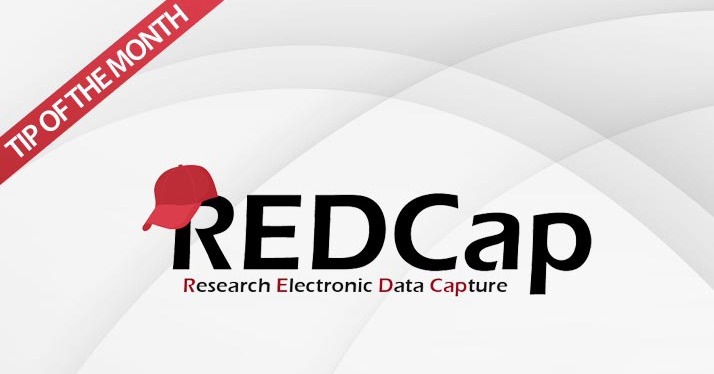 08 Apr

REDCap Tip of the Month: Embedding Videos in Surveys

Have you ever wanted to add an instructional video to your REDCap surveys to supplement or replace written instructions?

With version 6.7.0 of REDCap, you can now have that capability. Users are able to embed videos in both surveys and forms in four simple steps.

First, create a new variable with the field type "Descriptive Text."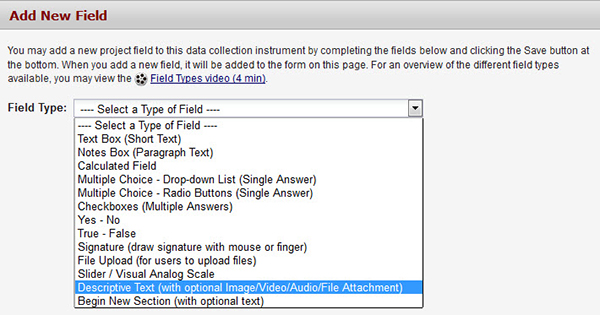 Then, enter a link (or video URL) as seen in the first step in the picture below. Once the link is entered, select the display format (either inline or popup). The "Inline" option will allow the video to play on the same page, while the "Inside popup" option will open up a new window or tab to display the video. Once done, click the "Save" button at the bottom of the page.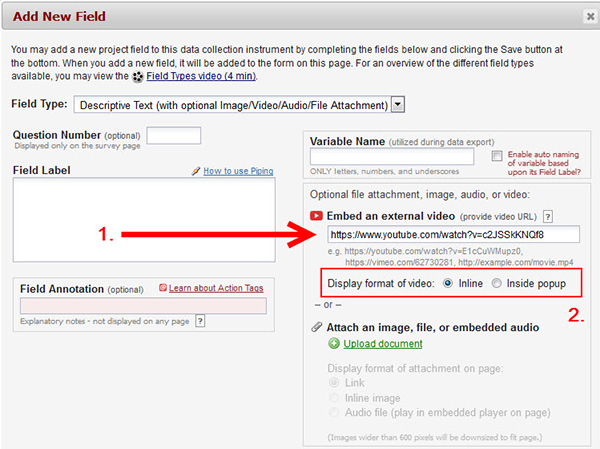 Note that REDCap does not actually host the videos due to the size of video files, but you can link to files uploaded to video-hosting sites like YouTube or Vimeo.
Also, please be aware that any video you post should not contain personal health information since the video will be publicly accessible via the hosting site.