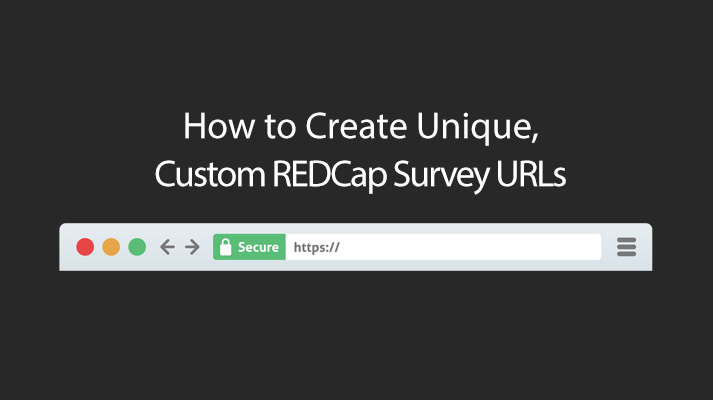 24 Oct

How to Create Unique, Custom REDCap Survey URLs

Do you ever feel that the normal REDCap public survey URLs are too unwieldy? With a new feature from REDCap, you can now create custom survey URLs that are easier to remember.

To create a custom public survey URL, navigate to the "Manage Survey Participants" page in your REDCap project. Click "Create Custom Survey Link".

REDCap will ask you to enter your desired custom URL text. It will always follow the prefix "http://is.gd/", but you are free to choose any text that comes after that.
In the example below we used "redcaptip". Click Submit after you are done.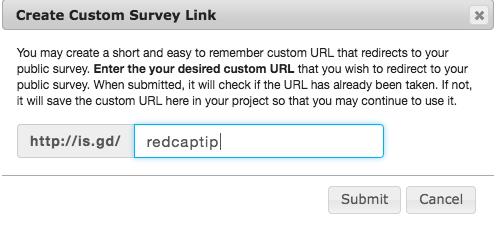 REDCap will then check if your chosen link is available. If it's not available, you will need to try a different URL. If the link is available, you will see the following message: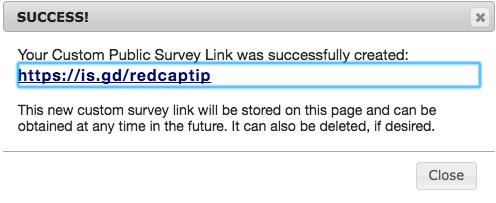 Click Close to finalize your custom link registration. Success! The custom link will be associated with your REDCap project as long as want. You can find the link in the "Manage Survey Participants" page at any time.

If you decide to relinquish your custom link (for example, if you want to use it in a different project), just click the red X behind the "Copy to clipboard" button and follow the prompts.