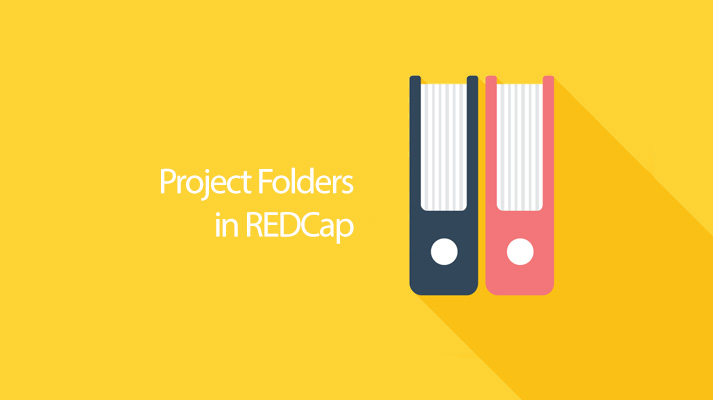 08 Feb

REDCap Tip of the Month: Project Folders

Have you ever wished you could better organize how REDCap displays your various projects within the "My Projects" tab? You now have the option of creating project folders to address this issue.

To create a project folder, navigate to the "My Projects" tab and click the "Organize" button. The following popup will allow you to define your project folders with a name and custom colors. You can then assign projects—both active and archived ones—to a category.

Organizing projects is unique for each REDCap user, meaning one user's approach to organization will not change someone else's if both have access to the same project. Project organization will also not impact the data contained in a project in any way.

Each folder is collapsible, which allows for uncluttered navigation as seen in the following image. In addition, the order of projects can be changed by dragging and dropping the folders in the "Organize Projects" popup.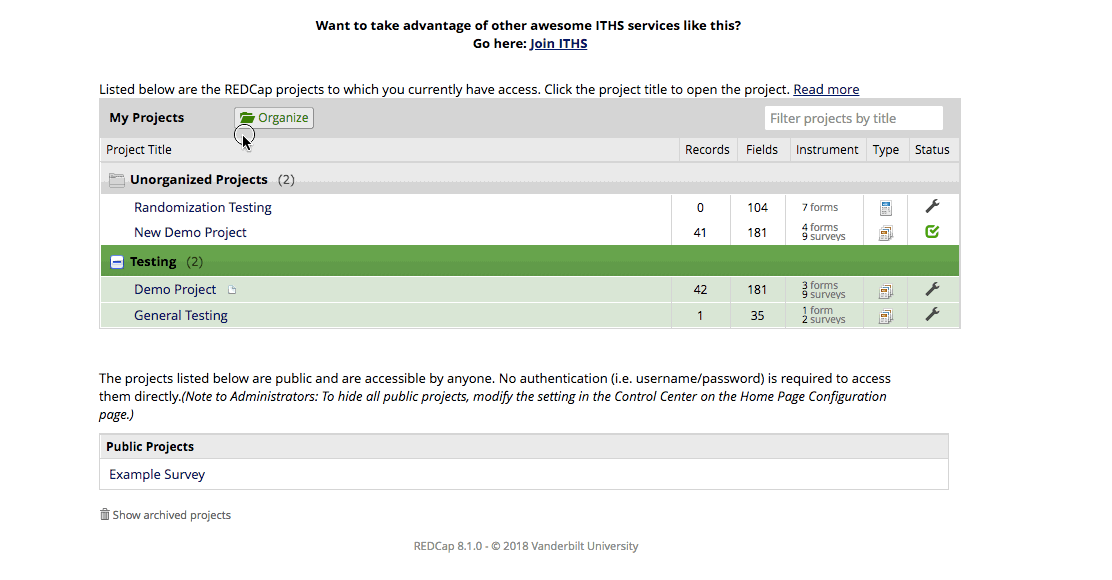 Interested in learning more about REDCap? Please visit our REDCap home page to see more about available training, support, and answers to common questions.