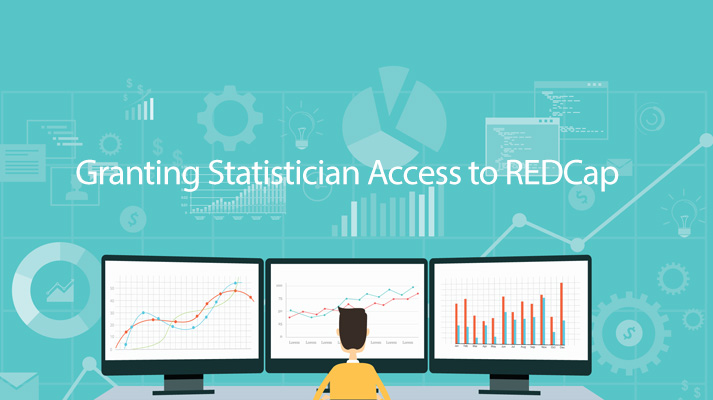 26 May

REDCap Tip of the Month: Granting Statistician Access

Most REDCap users do not conduct their own statistical analysis, instead asking a professional statistician to do it for them.

Since HIPAA rules prohibit sending data with personal health information via unencrypted email, a challenge arises in deciding how to get your statistician access to the data in a secure and hassle-free manner.

Fortunately, REDCap can serve as an alternative to email as any user who logs into the system automatically establishes a secure, encrypted connection to the REDCap server.

This secure connection is why we advocate granting your statistician access to your REDCap project. They will then be able to download your data set in a secure fashion, in the format they want, and at a time of their choosing without needing to involve you.

You can set up the rights for any user in the user rights menu for a given project. From there, you will be able to either define your statistician's user rights manually or set up a user role to which you can add multiple statisticians.

We recommend providing statisticians full export rights, "read only" rights to all relevant forms or surveys, and the ability to craft their own reports. No other features are needed for them to successfully export your data.

Please visit the REDCap home page to learn more about available training, support, and answers to common questions.