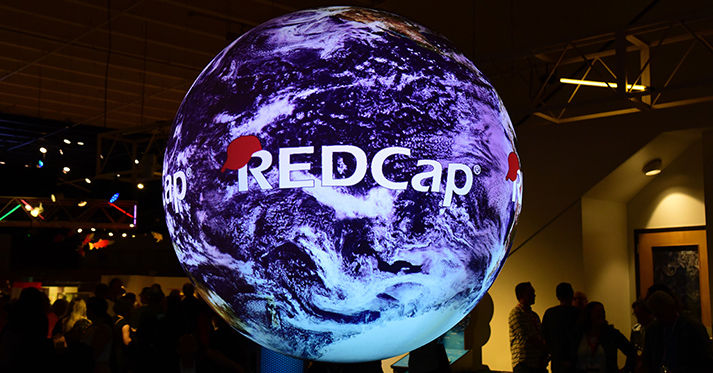 26 Sep

REDCapCon in Seattle a Huge Success for ITHS & Partners 

This September, ITHS played host to REDCapCon 2023, an international networking & learning event for REDcap administrators. The three-day gathering in Seattle, held at the Westin Hotel, was dedic ated to the exploration of cutting-edge research and data management techniques as well as networking with peers. With an impressive lineup of keynote speakers, workshops, and interactive sessions, REDCapCon 2023 succeeded in not only educating and inspiring participants but also fostering vital connections among professionals from diverse fields. 

One of the standout achievements of REDCapCon 2023 was how it allowed attendees to forge connections that transcend geographical boundaries. More than 450 people attended from 19 countries – a record-breaking crowd for this event!

During the conference, REDCapCon attendees were able to gain valuable insights into the latest trends in data collection, security, and management, and REDCapCon 2023 showcased the power of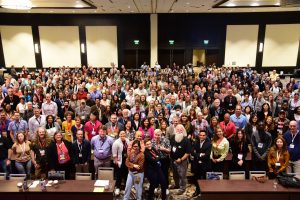 collaboration in driving innovation. The conference started off strong on day one with an incredible keynote from, Dr Jonathan Drezner​ of UW Medicine Center for Sports Cardiology​. The topic was REDCap Facilitated Research for the Prevention of Sudden Cardiac Death in Athletes​, with highlighted support provided by ITHS REDCap team​, Research Coordination Center​, and Michelle Harvey​.  
Later, attendees enjoyed breakout sessions from the ITHS team including: 
Courtney Howell

's sessions​ included

Advanced Logic and Complex Calculations in REDCap

​,

External Module Administration

, and

Creative Uses in REDCap

​ – among their many contributions. 

 

Nic Dobbins

​ and

Bas de Veer​

on

Strategic Platform Integration: REDCap and Leaf

​.

 

Laura McLeod

contributed to sessions including

How to Use REDCap to Manage REDCap,

​ Creative Uses in REDCap and

Being a REDCap Detective

​.

 

Adam Mahama

lead a panel discussion on

When and How to Upgrade

 
When the conference day was over, networking opportunities began. From the opening dinner at the renowned Pacific Science Center, to a fun outing at a Mariners game – attendees were able to sample some of what Seattle has to offer. ITHS REDCap team members Ann Gleason and Fred Dowd lead a 5k fun run and yoga, respectively.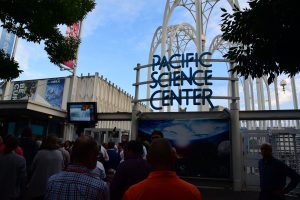 The extra hours planned events were also nice, especially the baseball game on Monday.

I thoroughly enjoyed the baseball game and all of the food! Seattle was an amazing venue!!!!!
The success of this event was due to the collaborative work of several teams at both the University of Washington and Vanderbilt, who worked for months to make it happen. However, special thanks goes to Courtney Howell and all of the ITHS REDCap team, who lead the charge to make sure this event was smooth and successful for all.  Kudos to Gretchen Kuhn who was very new to the team and also readily volunteered.
University of Washington and Vanderbilt teams were flawless.

I also liked the extra touches (e.g. yoga, science museum, 5K run, all day coffee)
 At this event, researchers, data scientists, and professionals converged on Seattle to share their expertise and experiences, sparking discussions that will undoubtedly shape the future of research. The success of this event underscores the critical role that REDCap plays in advancing research across various domains, from healthcare to academia and beyond. As the curtains fall on REDCapCon 2023, participants and the broader research community are left with a renewed sense of purpose and a wealth of knowledge to propel their work to new heights. 
Seattle set a high bar for next year's event, hosted in St. Petersburg, Florida. Thanks to everyone who attended and made this event great!