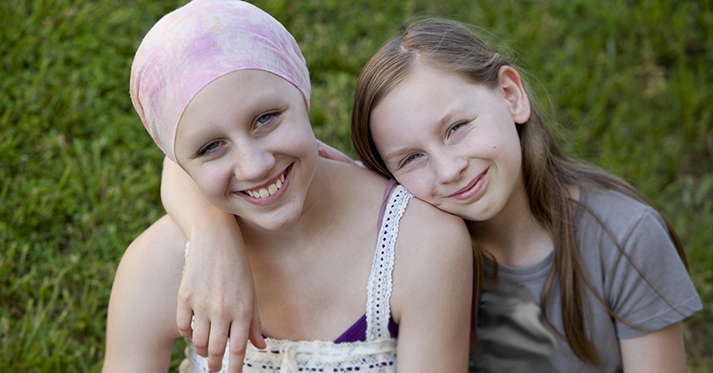 06 Jul

Teaching Resilience to Teens with Cancer, Diabetes

The teenage years can be challenging under even the best of circumstances. But when serious illnesses like cancer and diabetes are introduced, those challenges multiply.

Teenagers with serious illnesses face a myriad of emotional, social, and physical concerns. Their lives are interrupted. They lose friends who cannot relate or cope. Their life plans are put on hold. After treatment, they are more likely to have anxiety and depression, and less likely to go to college or hold a job. Similarly, teens with type 1 diabetes are more likely to be depressed and struggle with maintaining their blood sugar levels.

Dr. Abby Rosenberg, an Institute of Translational Health Sciences KL2 scholar, is studying if teaching resilience can help mitigate these outcomes and help adolescents and young adults better cope with stress.

Early in her career, Rosenberg witnessed the challenges adolescents with serious illnesses face as a case manager for HIV-positive children. She is now a medical leader for Seattle Children's Hospital's Adolescent and Young Adult Cancer program and says her career has now shifted back to the experiences gained from that first job. "I often reflected on the spectrum of how disease is not always just biologic. It is emotional. It is social. It is societal. It really impacts people on multiple levels," she said.

[The KL2] program will have launched my academic career. Hands down, it has been the single most important part of my academic career.
Her experiences led her to partnering with Dr. Joyce Yi-Frazier, research health psychologist at Seattle Children's Research Institute. Together they developed an intervention model called Promoting Resilience in Stress Management (PRISM), which is designed to teach patients resilience-building skills.
Over eight weeks, intervention participants work with trained counselors to learn four primary skills: stress management, goal setting, positive reframing (turning a negative into a positive), and benefit finding (looking for new meaning, purpose, or benefits from a difficult experience). At the end of the intervention, participants can invite their family and friends to a session to learn these skills.
What makes PRISM unique is that the intervention "was designed with teen and young adult perspectives in mind," Rosenberg explained. "For example, the goal-setting may be really specific adolescent-goals, like 'I want to get my driver's license.'"
Rosenberg is currently testing PRISM in a pilot randomized control trial at Seattle Children's. She will be studying the efficacy of the intervention, as well as patients' quality of life, psychological distress, and their own perspectives of resilience before and after the intervention.
Rosenberg's work on the PRISM trial is supported by the ITHS KL2 program. "This program will have launched my academic career," Rosenberg said. "Hands down, it has been the single most important part of my academic career. It enabled me to have the protected time do my work, helped me to develop this passion and direction that I want in my career, and then placed me within the same room as these other incredibly talented and gifted scholars to learn from one another. It has been a tremendous opportunity."