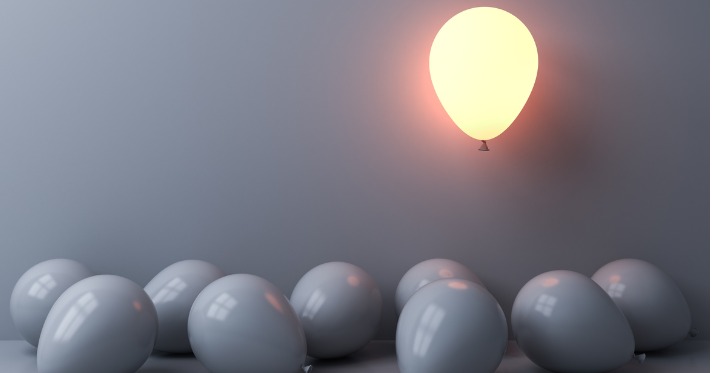 18 May

The New ITHS Scientific Success Committee Is Here To Help Researchers

ITHS has a long history of helping researchers prepare for submitting a grant, creating a study or even helping to shape up research ideas that are in early stages. ITHS has continually offered clinical trials consulting through our Research Navigator and research support services such as the Research Coordination Core and the Recruitment Support Service.

Sometimes researchers need a broader perspective on study design and implementation from experienced clinical investigators. This month we are launching the ITHS Scientific Success Committee (ITHS SSC) to meet this need. The ITHS SSC was developed under the direction of the ITHS Participant and Clinical Interactions program, led by Jodi Smith, MD, MPH, Professor of Pediatrics at the University of Washington and an attending physician at Seattle Children's.

"We are very excited for the launch of the ITHS SSC! We are hopeful that it will help meet the needs of junior investigators who are seeking guidance at the early stage of study design. We are fortunate to have so many experienced researchers available to help guide the SSC users in the pursuit of high quality research that will benefit our community," said Dr. Smith.
We are hopeful that it [ITHS SCC] will help meet the needs of junior investigators who are seeking guidance at the early stage of study design.
What's new?
ITHS previously piloted a Clinical Trials Mentoring Program, an ad hoc committee assembled on a case-by-case basis. Users found the feedback valuable, but the format was difficult to scale. The ITHS SSC adapts the approach of Scientific Review Committees (SRCs) that assess study proposals and/or protocols for study design validity, analytical rigor, and operational feasibility. Typically, SRCs serve as a stopgate immediately before review by the institutional review board (IRB), but the ITHS SSC will provide feedback at other stages of project planning, from refining research questions to developing proposals and protocols.
Although the focus and purpose of the program remains the same, the format has been adjusted so that the group can serve more investigators each year. The ITHS SSC will hold regularly scheduled monthly meetings, providing feedback on up to three projects each month.
The ITHS SSC will provide guidance at early stages of clinical research study design, including development of research questions, approach, outcome measures, feasibility, clinical appropriateness, and statistical planning. The committee consists of faculty whose research approaches range from retrospective cohort analyses to multi-site clinical trials across a myriad of scientific disciplines. The committee also includes representatives from ITHS Biomedical Statistics, Bioethics, and Community Engagement programs.
We are pleased to have F. Bruder Stapleton, MD, serve as committee chair for the inaugural year. Dr. Stapleton is Senior Vice President of Scientific Affairs at Seattle Children's Research Institute and has decades of experience as a clinical and translations researcher.
The ITHS SSC will aim to provide a broad, holistic perspective on research design, identifying key issues that should be addressed to support funding and implementation of the proposed work. Investigators will provide a short description of their proposed study along with key questions they have. Two committee members will provide written feedback, and the investigator will also have at least 25 minutes to discuss their study with the committee at their monthly meeting. ITHS staff will provide a report with notes and recommendations after the meeting, along with introductions to relevant resources. "We are looking forward to supporting our promising clinical and translational investigators as they refine their research programs," Dr. Stapleton says. Consultation with the SSC is provided at no charge.
We are looking forward to supporting our promising clinical and translational investigators as they refine their research programs.
Who can request a meeting with the ITHS SSC?
The program is open to researchers in academic, clinical, or related organizations proposing research that:
Includes collection and/or analysis of human biospecimens, data from human populations or communities, or experiments involving human research participants
Addresses a question related to human development, health, or disease
We anticipate that the ITHS SSC will primarily support trainees, early stage investigators, and other investigators new to clinical and translational research. The program offers researchers an opportunity to get feedback that, for instance, will help them develop proposals for pilot funding, research grants, or individual fellowship or career development awards. We recommend meeting with the committee early in the proposal development process.
The ITHS SSC will be launched virtually, so it will be immediately available to investigators across Washington, Wyoming, Alaska, Montana, and Idaho for remote participation.
How do researchers request a meeting with the ITHS SSC?
We are now scheduling investigators for meetings with the ITHS SSC in summer 2020 and beyond. If you are seeking feedback for a grant proposal, we recommend submitting a request at least two months before your deadline. At this time, researchers should contact the ITHS Director of Research Development, Melissa Vaught (vaughtmd@uw.edu), to express interest. For more information, please visit the webpage.