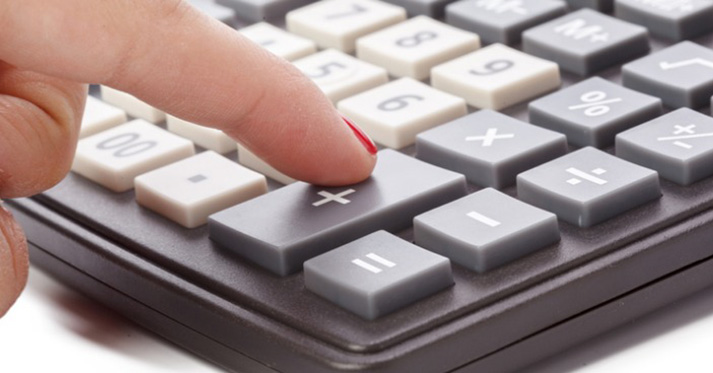 19 Sep

Using advanced functions for calculations in REDCap

Using advanced functions in calculations can be tricky to do for any REDCap user. Recently, Samantha Walkow at BC Children's Hospital created a new tool to guide REDCap users through this process of using some of the more popular functions.* The ITHS REDcap team has adapted this project and made the Build My Calculation Tool widely available for our community.

As a CTSA sponsored software, REDCap often provides opportunities for institutional collaboration and shared tool development. This tool provides detailed explanations for the common quantitative functions that can be created within REDCap and actually facilitates a custom built calculation for your specific project.
How to use the tool
The framework for a calculation is provided within the tool itself. You can then select an option and fill in the blanks with elements specific to your project. As you specify the different elements, you can see them being added to the calculation in real time at the bottom of the survey page.
Each element within the tool also contains information regarding what the function means, how it can be used, and step-by-step instructions for how to implement it in REDCap.
After completing the survey tool, you can either copy the calculation directly into your own REDCap project or export it as a PDF. You can also save your progress within the tool and come back to it later. Step by step guidance and assistance is available through the REDCap team.
Access the Build My Calculation tool
Step-by-step guidance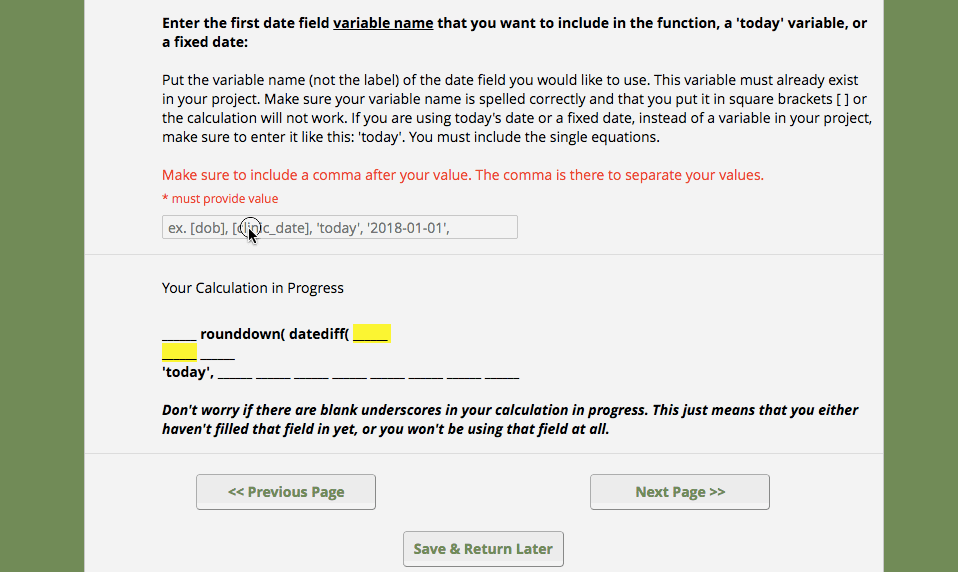 Need more help?
Information about creating additional quantitative functions not included within the tool can be found on the REDCAp FAQ page.
For building more complex calculations or further assistance with this tool, please contact the REDCap team.
*Original BuildMyCalc Tool created by Samantha Walkow at BC Children's Hospital