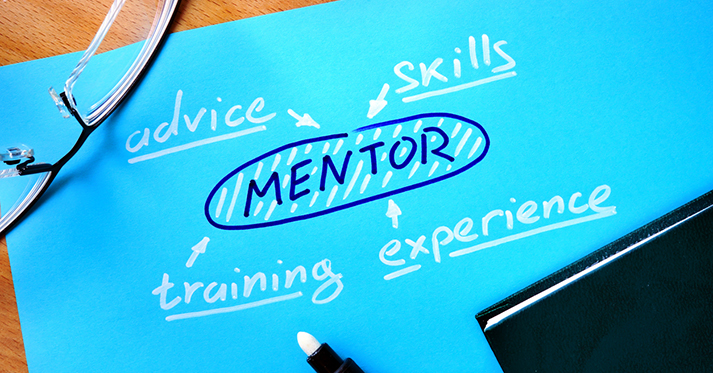 17 Jan

5 Ways to Make the Most of Your Mentor Relationships

Mentoring can be a critical component of your academic career path. And in a multidisciplinary field like translational science, building a team of mentors is more important than ever. Here are five ways to make the most of your mentor relationships.
Know who you are and what you want.
As a mentee, you should learn as much as you can about your mentor. But don't stop there. Do a personal inventory and identify your goals and what you hope to accomplish with your advisor. In the first meeting, lay out who you are and where you would like to go over the next period of your career. Share your passions for a particular research field and areas where your mentor can help, such as building a professional network or navigating career decisions.
Choose the best mentor(s) to help you meet your career goals.
In fields as varied and diverse as clinical and translational research, you may need more than one mentor to be successful in achieving your research and career goals. For example, if you are a physician who specializes in kidney disease but not wants to move to understanding the epidemiology of kidney disease, you will training and support in a wide range of new disciplines.
This is where you go back to the career goals you have outlined. Once you know your goals, look for experienced individuals who can help you meet those. The best mentors are the ones who know how to do what you want to accomplish and, ideally, have done it before.
Be open to learning unexpected lessons and willing to accept feedback.
If your mentor offers some advice that is completely unexpected, be open to exploring uncharted waters. Your mentor is there to challenge you, and if you are shutting down their ideas, you could be missing out on opportunities. Be open to the unexpected.
You'll also receive feedback from your mentor. Many times this feedback will confirm that you're moving in the right direction. But sometimes, it may be less than flattering. It's important to be open to receiving both the positive and negative feedback, learning to accept it, and finding a way to incorporate the feedback into your work.
Establish clear expectations and boundaries.
As a mentee, it's your responsibility to manage the relationship. Tell your mentor what you are hoping to get out of the relationship. Don't be afraid to ask for help in the areas where you may need it most.
Also, you'll need to have a frank discussion about expectations: how long and when will you meet? Will it be in-person or over email and phone? Remember to respect your mentor's time when establishing expectations and boundaries. Your mentor is taking precious time out of his or her day to meet with you, so be on time for meetings and don't forget to show gratitude for their help.
Remember that, in the end, you're responsible for your career.
Ultimately, you are responsible for your own decisions and career. While your mentor can provide you with feedback and direction, it's up to you to take charge.