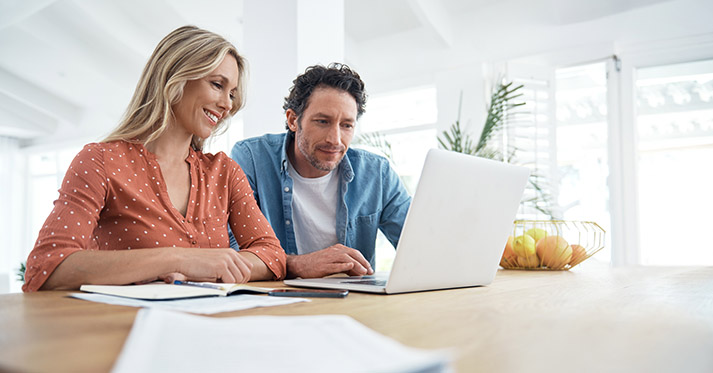 23 Aug

Improving Partnerships Between Patients and Researchers

One of the biggest challenges for the medical research community today is how to involve and engage patients as partners in research processes and clinical trial development. "It is a new skillset for researchers," says Danielle Lavallee, PharmD, PhD, and an expert in patient engagement. "It is really about involving people who haven't traditionally been part of the team." Part of the difficulty is the novelty for both patients and researchers. How do you go about improving the research experience for both researchers and community members? What is the best way to work towards a common goal when we may not quite be speaking the same language? How do we help patients feel empowered to participate in a system they know little about?
It is really about involving people who haven't traditionally been part of the team.
Dr. Lavallee advises the ITHS Community Engagement program on their projects and works to study these questions. ITHS aims to engage diverse communities in the translational research enterprise through education and partnership. This a natural fit for Dr. Lavallee, whose main research focus has two elements: (1) patient and stakeholder engagement in research, and (2) patient-reported outcomes. One of Dr. Lavallee's projects has been developing the INSPIRE Research Portal.
The INSPIRE Research Portal is a new online database for researchers and community members to find, learn about, use, and rate free tools for partnering with patient-centered outcomes research (PCOR). The INSPIRE Portal aims to actively engage patients in the research process from start to finish. It provides an online forum for users to participate in the understanding of how each tool is used to support research partnerships. "I would love for this to be the 'yelp' of research tools" says Dr. Lavallee, a lead in developing the portal. Without this central repository of existing tools and resources, researchers, research organizations, and patient advocacy groups would be left to create their own, which requires lots of time and energy and results in many duplicated efforts.
We should be able to do the process of research better.
Through patient centered outcomes research, Dr. Lavallee studies how to ensure that medical research is aligned with patient questions and the information patients rely on when making healthcare decisions. As a pharmacist, Dr. Lavallee was often confronted with patient questions such as, 'What drug is best for me given my preferences and lifestyle?' This experience illuminated a potential disconnect between clinical research and the community whom it is meant to serve. "[This] is not how we typically frame clinical research," Dr. Lavallee points out. Since then, Lavallee has dedicated her career to helping the medical research community better understand the needs and concerns of patients. "We should be able to do the process of research better," Dr. Lavallee says. The INSPIRE Research Portal is a step towards doing just that.
Thanks to ongoing efforts by the CERTAIN Patient Advisory Network, patients and researchers now have a website dedicated entirely to sharing tools and building a community to strengthen these partnerships. The INSPIRE Research Portal was the product of workshops, interviews, and gathering materials from across the country. Developing this portal was in itself a microcosm for engagement. The multi-disciplinary project team worked well because it included people with diverse perspectives working towards a common goal. Dr. Lavallee worked with CERTAIN project manager Sarah Lawrence, Public Information Specialist Anna Shaffer, patient partner Mary Scott, patient advocates Shannon Marsh and Johanna Lindsay, urologist/surgical oncologist John Gore, and an associate investigator from Kaiser Permanente Washington Research Institute Karen Wernli to ensure that the final product had input from a variety of skillsets.
For the immediate future, the INSPIRE Portal aims to be a 'one stop shop' by bringing together content from around the web and various institutions. Over time, as each tool is used and reviewed, the portal will become a type of 'sharing environment' for continued tool development and collective experiences. Through these mechanisms, the portal can help build capacity for partnerships which have not previously existed.
To better understand the need, Dr. Lavallee and her team hosted a two-day workshop for researchers and the patient community. Over fifty participants talked together about what a good patient / research partnership would look like and how to expand on diversity within these partnerships. They also took a rigorous assessment of what tools were already out there by searching across the CTSA network (an NIH funded national network in which ITHS is a member), patient advocacy groups, and other academic institutions. According to Dr. Lavallee, the team "wanted to see what tools and resources have already been developed, and where there was an opportunity to either build new tools or help reach a different community." The challenges people were facing and the resources that existed to address those challenges were consistent across the nation, but no single place exists to go to ask a question and find a tool. Now the INSPIRE Research Portal is that place.
The portal is not about a specific topic; instead, it is about supporting research partnerships which allows it to transcend specific medical disciplines or diseases. When accessing the portal, one can choose whether to search by resource type, topic, or intended audience. While a patient may need to learn how to read through a scientific manuscript, a researcher may want to better understand how to crowdsource frequently asked questions; these are just a few examples of the materials available through the INSPIRE Research Portal.
The CERTAIN Patient Advisory Network team also actively monitors questions and concerns through a 'contact us' option. Those who decide to join the INSPIRE Research Portal by creating an account can also review resources, offer tips and suggestions for using them, and suggest other resources to be included on the portal. An account is not required to access the tools.
The next steps will be for Dr. Lavallee and her team to learn from the portal and see how people access information. The way users interact with the portal provides an opportunity to better understand what impact these tools can have on the research process and the diversity of skills needed to create that impact. The team can then use this information to continue strengthening the ways in which researchers and patients connect and work together.