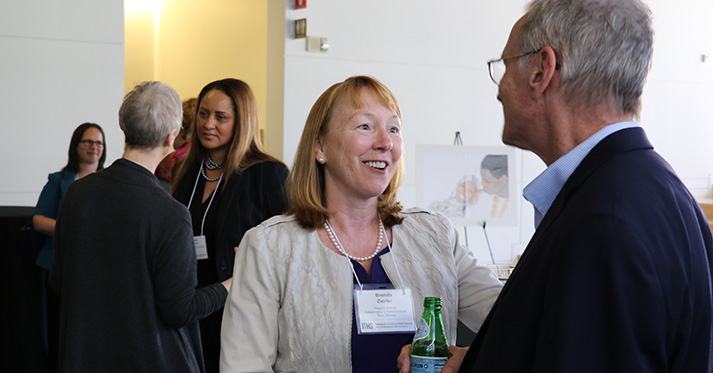 Dr. Zierler and the ITHS Team Science program lead a collaborative activity at the ITHS 2018 External Advisory Board Meeting
27 Mar

ITHS faculty member Brenda Zierler recognized for her leadership in fostering collaboration in healthcare teams

The American Association of Colleges of Nursing (AACN) named Brenda Zierler, PhD, RN, FAAN, this year's recipient of the Geraldine "Polly" Bednash Lectureship Award to honor her contributions to nursing, health care, higher education and interprofessional education.

Dr. Zierler serves as the Director of Research, Training and Faculty Development at the UW Center for Health Sciences Interprofessional Education, Research, and Practice, is a Member of the Global Forum on Innovations in Health Professions Education for the National Academy of Medicine, Science, and Engineering, and co-director for the ITHS program in Collaboration and Multidisciplinary Team Science.

ITHS aims to support existing and new interdisciplinary research teams by developing communication, coordination, and collaboration among team members. Congratulations to Dr. Zierler for her exceptional work in this area, and across the University of Washington!