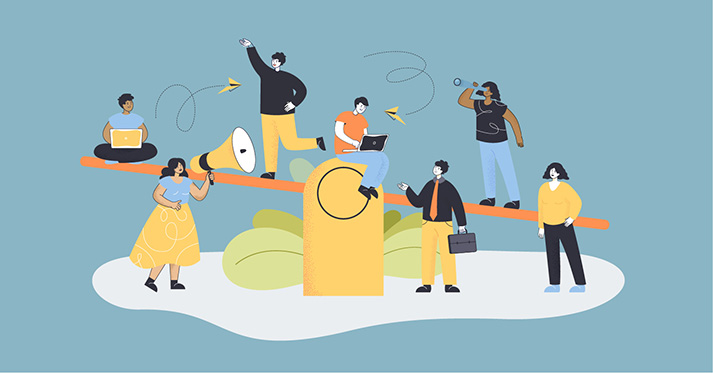 02 Dec

Building and Sustaining Your Interdisciplinary Research Team

Posted on December 2, 2022 @ 6:11am

in

When:

January 5, 2023 @ 12:00 pm – 1:00 pm

America/Los Angeles Timezone

2023-01-05T12:00:00-08:00

2023-01-05T13:00:00-08:00

Where:

Online Event
Register below to receive the Zoom link
Event Video
For those who are viewing the recording, but did not attend the live event, please contact Brenda Zierler (brendaz@uw.edu) to receive and complete the evaluation survey. The evaluation survey is required in order to receive the Team Science Seminar Series certificate of completion.
Description
In this 4th session of the Team Science Seminar Series, we will discuss strategies for building and sustaining an interdisciplinary research team. We will identify team processes that drive team effectiveness and will describe ways to foster collaboration across teams and disciplines.
Event Materials
3 MB

SLIDE PRESENTATION: Building and Sustaining Your Interdisciplinary Research Team
Learning Objectives
By the end of the session, attendees will be able to:
Define and distinguish interdisciplinary research from other types of team research
Identify team processes that drives team effectiveness
Describe ways to foster collaboration in research teams
Discuss strategies for building an interdisciplinary research team
Explore ways that graduate students and early career faculty can broaden their experience with interdisciplinary research.
Pre-Work
Attendees should read the article below before the event:
253 KB

PRE-READ: Collaboration and Team Science: From Theory to Practice
Schedule of Activities
Welcome & Introductions
Overview of how to build and sustain an interdisciplinary research team
Debrief/Wrap-Up
Team Science Seminar Series Update
Q&A/Team Science Offi ce Hours (final 15 mins of each seminar)
About the Speaker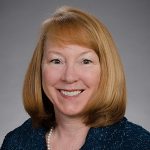 Brenda K. Zierler, PhD, RN, FAAN, is a Professor of Biobehavioral Nursing and Health Informatics in the University of Washington School of Nursing. Dr. Zierler's research explores the relationships between the delivery of health care and outcomes—at both the patient and system level. Her primary appointment is in the School of Nursing at the University of Washington (UW), but she holds three adjunct appointments – two in the School of Medicine and one in the School of Public Health.
She currently leads a HRSA training grant focused on an education-practice partnership between UW School of Nursing and Kaiser Permanente-Washington designed to recruit and train nursing students and current RNs to practice at the full scope of their license in interprofessional ambulatory care teams. Dr. Zierler is co-lead of the Team Science Core for UW's Institute for Translational Health Sciences (CTSA). She is the Director of Research and Training for the UW Center for Health Sciences Interprofessional Education, Practice and Research.  Dr. Zierler chairs the PhD Coordinating Committee for the School of Nursing at the UW and co-leads the re-envisioning of a competency-based PhD program that will start in 2020. She is a past member of the Institute of Medicine's Global Forum on Innovation in Health Professions Education.