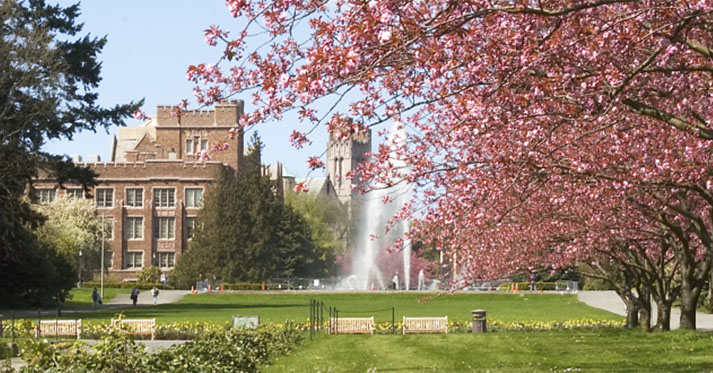 Photo courtesy of UW Q Faculty, Staff & Allies Association (QFS)
27 Jul

UW Awarded $57M to Support the Institute of Translational Health Sciences

The Institute of Translational Health Sciences (ITHS) has been granted $57 million over five years through a Clinical and Translational Science Award from the National Institutes of Health. This will be the third Clinical and Translational Science Award (CTSA) for UW. This program was established to fund a network of 'hubs' which would help advance scientific discoveries by turning observations in the laboratory, clinic, and community into interventions that improve health; a field of investigation known as "translational science." The CTSA program is part of the National Center for Advancing Translational Science (NCATS), and includes 64 hubs nationwide.

During a time when many government agencies are seeing budget cuts, the ITHS has received this major grant and still remains one of the largest hubs in the program. "This award is a testament to the value of the work ITHS has done over the past decade, and our capacity to expand these efforts over the next five years" says Dr. Nora Disis, Principal Investigator of the ITHS and Associate Dean for Translational Science at the UW School of Medicine.

While ITHS is a formal partnership between the University of Washington, Seattle Children's Hospital, and Fred Hutchinson Cancer Research Center, its scope far exceeds those three institutions. The ITHS aims to accelerate research through resources and training programs in the Seattle area and throughout the Washington, Wyoming, Alaska, Montana, and Idaho (WWAMI) region – which comprises over 25% of the United States land mass.

ITHS promotes the translation of scientific discovery to practice by cultivating multi-disciplinary research partnerships, disseminating scientific tools and best practices, funding innovative research pilot awards, and ensuring a pipeline of next generation researchers through robust educational and career development programs. Some new areas of focus include providing training programs in team science, integrating younger and older populations into research, and developing innovative tools for data sharing and collaboration. ITHS has already begun to incorporate and strengthen these elements across each program area. This new grant is an opportunity to further develop ITHS as a home for translational research at the University of Washington and in the WWAMI region.

New faculty have joined ITHS to provide tools and expertise in integrating new populations and engaging multidisciplinary teams in science. Certain programs are going to see structural and thematic changes. The Pilot Award Program, for example, funds novel, innovative, and collaborative translational research, with a newly established focus on partnerships with community organizations and multidisciplinary teams. The Translational Research Scholars Program has been consolidated to one year, allowing ITHS to fund more scholars at a higher annual dollar amount. The year-long TL1 Training Program for predoctoral students will now have 16 instead of 12 trainees.

Other programs will be expanded to broaden the ITHS impact in the WWAMI region. ITHS already offers research navigation support at the University of Washington, University of Montana, and Montana State University, with upcoming partnerships in Idaho and Alaska. The next step will be to extend this network of research navigators who serve as liaisons between the ITHS and regional institutions. ITHS will continue to support professional development programs for faculty and research staff in the region through increased use of technology and dissemination of tools.

The CTSA program recently established a Trial Innovation Network to support large, national, multi-site trials through Trial and Recruitment Innovation Centers. These centers provide resources such as study design and coordination, and recruitment retention strategies. NCATS also provides additional funding opportunities to supplement CTSA-hub initiated projects. As a recipient of this grant, ITHS will continue to have access to these networks and funding sources to help build translational research capacity nationwide.