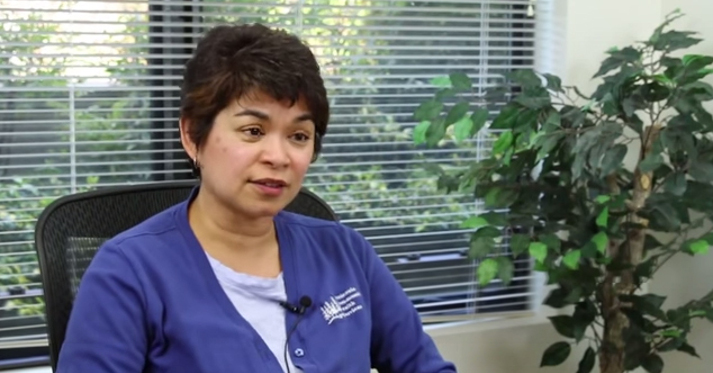 Regina Bonnevie Rogers, MD, Medical Director of Internal Medicine at Peninsula Community Health Services in Bremerton, Wash.
06 Oct

Beating hypertension: How one community clinic went from worst to first

By Julian Rogers, staff author and owner of Juju Eye Communications, LLC

Helping patients get their high blood pressure under control is a challenging goal for primary care practices everywhere. For 2014 Million Hearts Hypertension Control Champion award winner Peninsula Community Health Services (PCHS) in Bremerton, Wash., this goal was especially important. More than 26 percent of their patients have hypertension—an incidence rate that's about 7 percent higher than the Washington state average and 3 percent higher than the national average.

The good news? Even though PCHS faces a larger-than-average burden of hypertension, an impressive 76 percent of their patients have their blood pressure under control—making them one of only 30 practices across the country to be recognized as Million Hearts Hypertension Control Champions. To be a recipient, Champions must achieve hypertension control rates of at least 70 percent among adult patients. According to PCHS Quality Director Jennifer L. Johnson-Joefield, BSN, RN, PCHS's current hypertension control rate is 12 percent higher than state and national rates.
How they did it
PCHS's journey to becoming Million Hearts champions began in February 2010, and continues today.
Beating hypertension alone was not actually their first target. They initially embarked on a plan to better manage chronic conditions, which included hypertension. The first and perhaps most important decision PCHS made was to move toward a "team-centric" culture, according to Evan Stults, (via QIO News) executive director for communications at Qualis Health, PCHS' partner in their collaborative initiative to control blood pressure through team monitoring of patient visits.
PCHS has developed a system that integrates its pharmacy with its primary care team. When patients call to request a prescription refill, a pharmacist checks to see whether the patient has seen their provider lately. If the pharmacy does not see a recent visit, the pharmacist sends a note to the provider's call center, prompting them to contact the patient and schedule a check-up.
More teamwork
Further steps were taken to work with PCHS's 23 different family physicians, internists, nurse practitioners, and physician assistants to gain agreement on the same hypertension treatment guidelines and follow-up schedules.
The team also introduced "hypertension office visits." These visits are conducted by special medical assistants who focus on care support and patient management. They also keep track of missed appointments and missed prescription refills—ensuring that patients do not fall through the cracks.
Win-win-win
This team-centric approach is at the heart of the organization's Million Hearts recognition. More important are the improvements for patients (who benefit from better care), and for PCHS staff. Health care team members, like PCHS certified medical assistant Joshua Wyatt, report higher levels of job satisfaction: "Whether it's one person or 100 people that I help, going home at the end of the day and knowing that I've helped somebody is a great feeling," he said.
Score three for teamwork.
Learn more
If you are interested in learning how to make similar gains in your practice to help reduce the rate of heart attack and stroke among your patients: