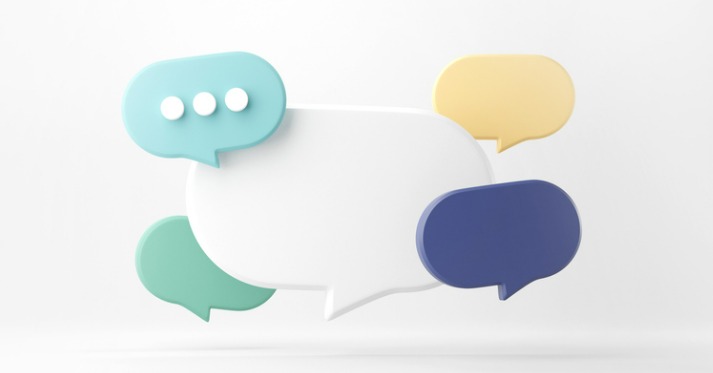 19 Sep

An Interview with Laura-Mae Baldwin

If you're new to ITHS, you may not know that the ITHS WWAMI region Practice and Research Network (WPRN) supports collaboration between primary care practices and academic researchers on research that improves the health and well-being of patients in their communities and enhances primary care clinical practice.

The WPRN is a primary care, practice-based research network across 34 organizations and over 90 clinics in the five-state WWAMI region (Washington, Wyoming, Alaska, Montana, and Idaho). These clinics are found in both rural and urban settings. They include community health centers, private and academically-affiliated practices, and government-operated clinics.

And in this interview, we speak with one of WPRN's founders, Laura-Mae Baldwin.

Tell us about who you are and your role with the WPRN. 

LMB: I'm a family physician and professor in the University of Washington's (UW) Department of Family Medicine (DFM) and the senior advisor within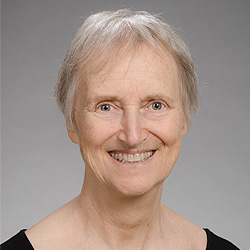 the WWAMI (Washington Wyoming Alaska Montana Idaho) region Practice and Research Network (WPRN). I've been with the UW DFM since 1987. Early in my career, I focused much of my research on analysis of large Medicare and Medicaid datasets, but found myself drawn to try to make a difference on the ground.  As a Co-Director of Community Engagement in the Institute of Translational Health Sciences at UW for roughly a decade, I had the opportunity to serve as the founding Director of the WPRN, and thus have had the pleasure to watch and participate in the WPRN's development since its inception. The WPRN has been such a great opportunity for me to enter the world of translating research into practice and to learn from and be guided by practices across the WWAMI region in doing so. The clinic sites and champions have been my greatest teachers in becoming a better practice-based researcher. I feel so fortunate to be a part of the creation of the WPRN and to see our network lead with such integrity and wisdom. Today, I'm so happy to hear that the WPRN reached and even exceeded 100 members!
Considering we've reached 100 members in our network, can you share your thoughts on the development of the WPRN over all these years? 
LMB: The UW DFM has always had strong educational programs across the region, but had not succeeded in linking research and practice. In 2007, the UW's Institute of Translational Health Sciences (ITHS) was funded as a Clinical and Translational Science Award (CTSA) Program, which provided new infrastructure to tackle the challenge of translating scientific and clinical discoveries into real world practice. I credit Nora Disis and ITHS leadership alongside the DFM's Family Medicine Residency Network with supporting a vision to bring practices affiliated with the DFM across the WWAMI region into a research network committed to improving the health of communities across our five-state region.
Our North Star has always been a commitment to improving the health of communities and the quality of healthcare.
I must admit that we didn't really know what we were getting ourselves into at the start! With guidance from our clinical sites and a strong Steering Committee of clinic champions, we learned what it takes to create a network and to conduct research in collaboration with our clinical sites. We learned the importance of ensuring that the research we bring to the network is responsive to clinic priorities. We learned that practice-based research requires a "ground-up" approach in which clinics help guide research methods and processes to ensure its feasibility and success. And our North Star has always been a commitment to improving the health of communities and the quality of healthcare.
The WPRN started out with residency training site members from the DFM's Family Medicine Residency Network, yet we also wanted to work with non-residency, community-based clinics. This was launched when the Clearwater Valley and St. Mary's Hospital Clinic system contacted us, sharing their enthusiasm for research and for joining a practice-based research network. It has been wonderful to witness the growth of our network and to see both community-based clinics and residency training sites actively engaged with the network.
Although I'm honored that the WPRN Coordinating Center asked me to reflect on the achievements of the WPRN and its 100+ clinics, the WPRN is really about teamwork! I want to thank Allison Cole and Gina Keppel for their leadership in the WPRN since its inception. Allison, as many of you know, began as Associate Director of the WPRN and assumed the role of WPRN Director in 2019. Gina was the WPRN's first coordinator, and together we comprised the original WPRN Coordinating Center. Allison and Gina were critical to the success of the WPRN and to ensuring that the WPRN has upheld its goals and values. And now the WPRN Coordinating Center has grown to include Sebastian Tong as its new Associate Director and three staff members– James Probus, Monica Zigman Suchland, and Dillon van Rensburg. Finally, I'd like to again sing the praises of the WPRN's Steering Committee, which guides our work every step of the way, and of course of the WPRN clinics, which form the bedrock of the network and whose voices are critical to ensuring that research is relevant and can make a difference in real-world settings. Thank you all!
What do you hope to see for the WPRN in the future? 
LMB: Evolution is healthy! I envision the WPRN continuing to grow in its diversity of clinics, geography, and populations served, which will allow an ever more diverse group of investigators to partner with our clinics on topics that matter to primary care and our communities. The WPRN has the opportunity and the responsibility to respond to the health equity challenges that our clinics face and I am sure the WPRN will serve as a leader among practice-based research networks in this critical area. As I'm sure you can tell, I'm very proud of the WPRN and all that it has accomplished, and excited to see where its future leaders and member clinics take it next.
A note from WPRN Director Allison Cole: Thank you Laura-Mae for sharing your story with our network and serving as an inspiration and mentor to me and so many others! We're really excited to see the WPRN continue to grow in its capacity to collaborate with primary care practices to conduct research that improves the health of communities across the WWAMI region. In particular, I'm excited about the WPRN's commitment to ensuring that WPRN research promotes health equity and that WPRN is an inclusive environment for diverse investigators, practices and patients.