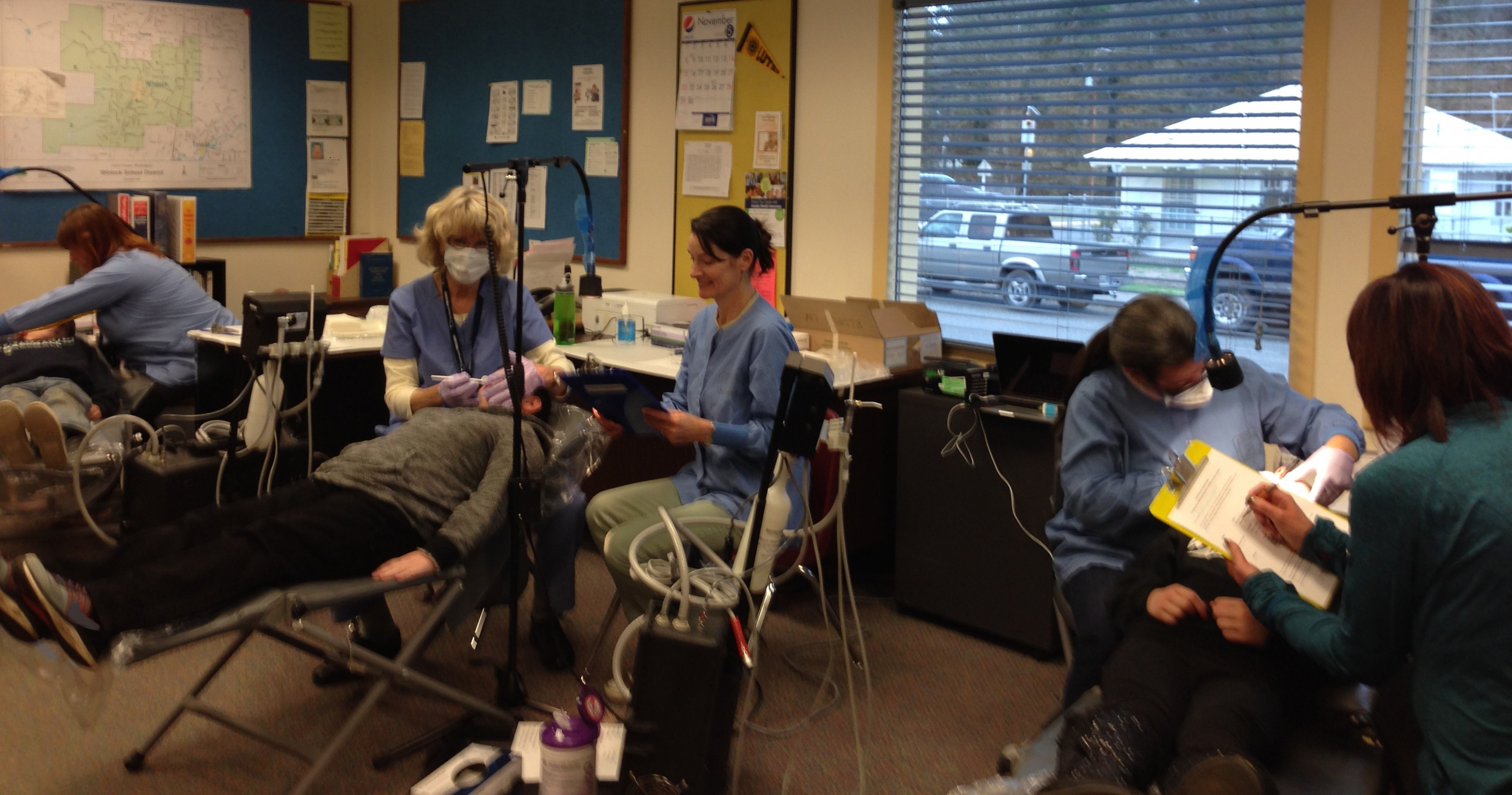 Ann Gilbert, left, and Mary K Hagstrom of the UW perform a dental exam at a Longview, Washington, elementary school. Photos by Marilynn Rothen
02 Feb

What Compels Parents to Act on Signs of Kids' Tooth Decay?

An adapted version of this story was originally published on UW Health Sciences NewsBeat.

If tooth decay is largely preventable, why is it the most common chronic disease in children?

Experts say the disconnect lies with parents and caregivers, who may not understand how to prevent tooth decay or mistakenly believe dental care is not important for baby teeth because they fall out anyway.

Through a new behavioral intervention, researchers hope to change parents' misconceptions around children's dental care needs. Ultimately, the researchers hope to develop a model that others can use to help improve children's oral health nationwide.

The study, called "Family Intervention with Caregivers of Children with Dental Needs", is being conducted in rural communities in Washington and urban communities in Cleveland, Ohio. The study will evaluate the effectiveness of a behavioral intervention that aims to educate parents about the importance of keeping baby teeth cavity-free and encourage parents to seek dental care for their children.

Dr. Peter Milgrom, a Professor of Oral Health Sciences and Pediatric Dentistry in the UW School of Dentistry, and Dr. Suchitra Nelson, Professor of Community Dentistry at Case Western Reserve are leading the study. Milgrom has partnered with the ITHS Clinical Dental Research Center to conduct the exams and research for the UW portion of the study.

Milgrom said he designs and executes studies with the mission of the Clinical and Translational Science Award Program, ITHS' primary funder, in mind. The goal of the program is "to get the new technologies and approaches to people in the community and patients," he said. "If we don't pay attention to that, we will design studies that are of no value. They might be fun to do. They might result in papers. It's not just for our fun and enjoyment. It's to make a difference."

Continue reading this story at UW Health Sciences NewsBeat.