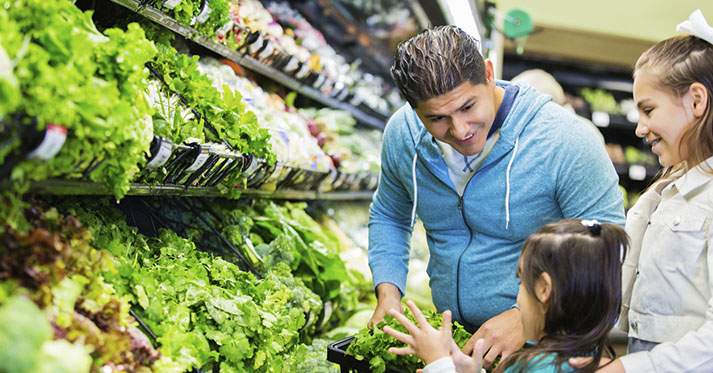 25 Jun

KL2 scholar alum awarded $2.4M to study healthy food program for American Indian communities

Amanda Fretts, PhD, MPH, is a member of Eel Ground First Nation—an American Indian community in New Brunswick, Canada. Since childhood, Fretts observed that that there was a higher prevalence of diabetes in her community than neighboring areas. This fueled her initial interest in public health as a path towards reducing illness. Since moving to Seattle for her PhD, Dr. Fretts has developed a close relationship with another American Indian community with whom she works to identify how research can have a positive impact on community life and health.

As part of the ITHS KL2 Program, Dr. Fretts worked with community partners to identify sustainable interventions for lowering cardio-metabolic risk among American Indians who reside in rural communities. While academic research has identified many major risk factors for diabetes and heart disease, very little has been done to test the effectiveness of various intervention efforts on improving health and disease prevention in rural areas in general, and American Indian communities in particular. "We know a lot about the risk factors for diabetes (diet, physical activity) but we are challenged to figure out how we can address the burden of diabetes in these communities," realized Fretts, "this is an area that needs a lot of work in health promotion."
We know a lot about the risk factors for diabetes, but we are challenged to figure out how we can address the burden of diabetes in these communities.
As an epidemiologist, Fretts has a lot of experience with quantitative research and measuring data. Her time as a KL2 scholar, however, allowed her to hone her qualitative research skills. Fretts wanted to do more than study risk factors for disease in these communities; she wanted to develop strategies to assist people in making healthy changes in their lifestyle and then prove that those strategies have a positive impact.
For her KL2 project, Fretts developed partnerships with community leaders and held focus groups to better understand barriers to healthy eating and learn directly from the population what would help facilitate healthier habits. Fretts was able to use this information to work with the community to develop a new research project in which these barriers could be addressed with a specific plan: an online learning platform with health centric topics chosen in collaboration with the community.
Additionally, Fretts and her colleagues proposed to monitor that plan over time to determine whether or not it was effective in improving people's health.
Determining an intervention and testing that intervention is the essence of translational science. "As a student I looked at a lot of data," Fretts recalled, "and wrote papers for publication that described risk factors for diabetes and heart disease, but nothing was happening on the ground to improve health in the community." This grant provides her with the opportunity to go into the community and work directly with people. Rather than study risk factors for diabetes in the community, Fretts would bring forth a specific plan to implement change. "Intervention is the path forward," she said, "and community members are excited for research which has potential to improve their health and the health of their families and the next generation."
After submitting this proposal, Fretts was awarded $2.4M from the National Institutes of Health (NIH) to implement the project. "The KL2 program was instrumental in my understanding of how to apply for this type of award," said Fretts of her recent funding through the NIH's R01 mechanism for individual investigators. She was able to get feedback from other scholars on the project aims and hone her approach to the funding application.
Intervention is the path forward.
"One of the great parts of the KL2 program is that the scholars are from all different disciplines. The way I think about the optimal way to design an intervention may be different from the way other people think about it. It's similar with grant reviewers: they could be coming from many different disciplines." The ITHS KL2 program gives scholars dedicated research time and helps them develop key skills to become self-sufficient translational scientists.
One important piece of Dr. Fretts's work is identifying how her proposed efforts differ from existing strategies to promote health in rural communities. "Historically, researchers would typically offer advice on what types of foods to eat and how much physical activity to partake in, but they were not helping community members develop skills and local resources necessary to implement these recommendations," pointed out Fretts. For Dr. Fretts, this separation highlights an important distinction between observational research and research focused on health promotion. In working with the tribal community throughout her career, Fretts has learned that there is a greater interest in promotion of health and prevention of chronic diseases than simply understanding risk factors for common diseases. Translational science is when researchers use the information gleaned from academic study to inform new ways to improve health. In Fretts' case, she can work in partnership with the community to test and implement these strategies to improve diet.
Project details
Through her initial research, community members identified difficulty budgeting for food and in understanding how fruits and vegetables are priced (for example by unit versus weight). Fretts decided to focus part of the intervention on developing these sorts of skills. In early iterations of the project, Fretts thought that working with grocery stores may have the largest reach in the community. She worked with local markets to improve signage on foods, offer recipes near key food items, and promote taste-testing of healthy and inexpensive recipes. Through this pilot experiment she quickly realized that this model may not be sustainable: the grocery store does not have the same incentive as individual shoppers to stay healthy. "While the stores were very enthusiastic in promoting health, they are running a business and don't have a lot of time to participate in intervention activities," she realized throughout the experiment. That was when Fretts decided to focus entirely on working with existing tribal health organizations and individual community members to build the necessary skillset.
Practically speaking, similar programs exist only in urban and suburban communities where people can attend weekly classes and have access to a teaching kitchen. Furthermore, these programs are promoted as helpful without ever having been tested in a methodical way. For rural communities, Fretts recognized the intervention would need to use distance learning technology (due to a limited infrastructure to support in-person cooking classes and an inability to support regular, long-distance travel). Additionally, intervention content will be more culturally appropriate than in existing programs. This means foods and recipes will be directly inspired by what is available to the target population and instead of using actors or dietician experts, the on-screen teachers will be local community members/elders. Online delivery of the content will be made readily available through personal computers and tablets available at outposts throughout the community.
The online curriculum will range from produce selection to understanding ingredients in processed foods; basic cooking skills (like peeling a potato) to more complex recipes. Dr. Fretts and her team plan to use this grant to develop the videos and accompanying online materials and then test the efficacy of this learning platform through a research trial. The study will be a randomized trial for 165 individuals with type 2 diabetes who are involved in obtaining and cooking food for their households. Half of the participants will receive the curriculum right away while the remaining half will wait a year to use the learning platform. An important piece of the trial design was that everyone who is involved with the trial will eventually receive the intervention, rather than a traditional 'control' model, where one group takes no action at all. Data will be collected from these individuals over time to determine how their eating habits and health change throughout the study period.
Next steps
Fretts is funded to work with this community for four years to develop what she hopes will be a sustainable platform for healthy eating education. "Assuming the intervention is effective, we will develop a toolbox that includes all materials for the adult tribal diabetes program to continue to use moving forward," says Fretts. If it works as expected, Fretts and her team hope to adapt this platform for a broader reach into different populations.
A related article was originally published by the UW School of Public Health.