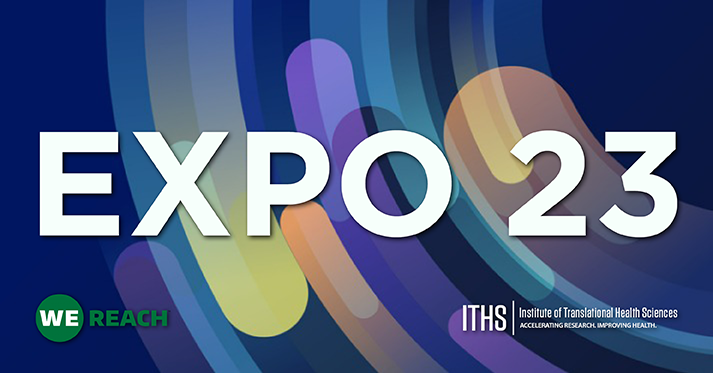 19 Apr

Three Events in Two Days put Spotlight Back on In-person Networking

After several years navigating remote and hybrid work, ITHS is excited to support three in-person networking events in May.

While ITHS has been very successful transitioning to and operating within a virtual environment, the fact remains that face to face collaboration still remains an important facet of professional life. Seeing colleagues in person, even if it's just occassionally, allows individuals to establish and maintain healthy connections that can lead to new opportunities and partnerships.

So,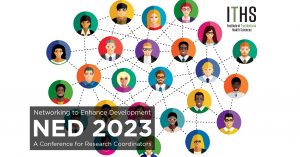 as an exciting first, an interconnected networking opportunity will be held this May, when three translational science networking events will occur back to back!
The first two events occur on May 18th: the NED Conference (Research Coordinator Networking to Enhance Development), and then the the ITHS/WE-REACH Expo '23.
Then, on May 19th,  the annual WPRN Conference (WWAMI region Practice and Research Network) will take place as a hybrid event. All three of these events will be located at different event spaces on the UW campus, and this close proximity will allow some attendees to attend more than just one.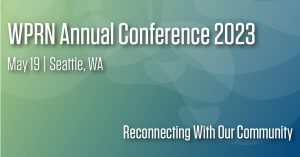 This year's ITHS/WE-REACH Expo '23 will feature three distinguished keynote speakers who will discuss the latest advancements in biotech and vaccine development.
ITHS Principal Investigator Dr. Nora Disis will discuss her research in developing targeted vaccines for breast cancer.
UW Professor of Psychiatry Dr. Marco Pravetoni will focus on his team's work around the development of a substance abuse vaccine that targets opioids and aims to prevent addiction and relapse.
Dr. Jay Evans, Research Professor in the Division of Biological Sciences and Director of the Center for Translational Medicine at the University of Montana, will be discussing his team's research in developing innovative vaccine technology that has the potential to revolutionize the field of immunology.
In addition to the keynote presentations and an exciting hour of lightning talks, the poster session will feature presentations by dozens of researchers and innovators all across the spectrum of translational science. The event will provide an excellent opportunity for networking and collaboration among attendees and presenters.
About wǝɫǝbʔaltxʷ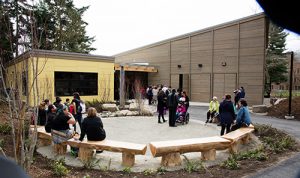 wǝɫǝbʔaltxʷ (Intellectual House) is a longhouse-style facility on the UW Seattle campus. It provides a multi-service learning and gathering space for American Indian and Alaska Native students, faculty and staff, as well as others from various cultures and communities to come together in a welcoming environment to share knowledge.
We hope that the proximity and timing of these events allows staff, faculty, partners, trainees, scholars, pilots and everyone in the larger ITHS network to participate in a way that feels comfortable, collaborative, and collegial. Visit ITHS.org for more information on all of these events, and sign up for the ITHS Newsletter, the Research Connector, to get regular updates on how to register and attend.