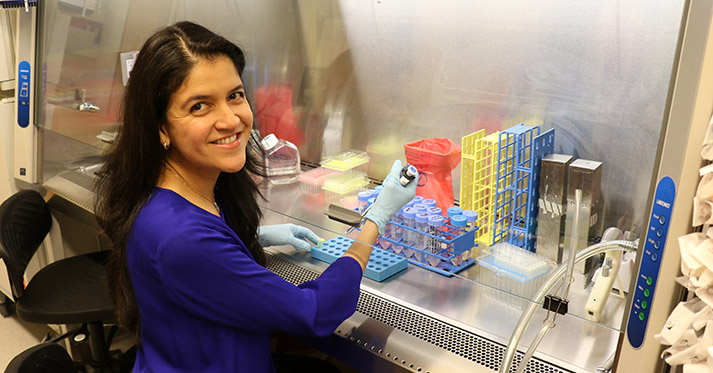 18 Apr

Recognizing Monica Campo-Patino for applying new techniques to the fight against tuberculosis

This year, the University of Washington Latino Center for Health will recognize ITHS KL2 Alumna Monica Campo-Patino for her achievements in medical research.

Monica Campo-Patino, MD, MPH receives this award to honor both her scientific merit and her ability to secure ongoing research and career development funding.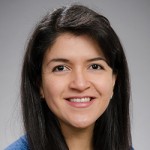 Dr. Campo-Patino studies innate immune responses to mycobacterium tuberculosis in the lung. Tuberculosis affects one fourth of the population worldwide, one of our deadliest diseases. The current treatment standard involves many months (or sometimes years) of a drug regimen that causes uncomfortable side effects. As part of her research, Dr. Campo-Patino aims to understand how our bodies combat this disease in hopes of developing more effective, potentially shorter therapies.
"As a child with asthma, perhaps I was first inspired by my pulmonologist," recalled Dr. Campo-Patino, as she thought back to her original interest in pulmonary medicine. As the first physician in her family, Dr. Campo-Patino always seemed to know she would pursue a career in medicine.
Tuberculosis is a very interesting disease in that not everyone who is exposed to the bacteria gets sick. In other words, some of our immune systems are better at fighting the tuberculosis-causing bacteria than others. As a researcher, this piqued Dr. Campo-Patino's interest: perhaps understanding the difference in immune responses for those who become ill and those who remain healthy can lead to developing better treatment.
Developing new therapies is a long process. After demonstrating a proof of concept in the lab, Dr. Campo-Patino will perform experiments on preclinical models, and eventually bring the treatment to patients through clinical trials. To address major public health issues, like tuberculosis, we rely on the dedication of talented researchers like Dr. Campo-Patino, willing to innovate, and constantly test new theories.
Want to learn about how the ITHS KL2 Multidisciplinary Program provides the next generation of scientists the training and resources needed to develop careers in clinical and translational research?