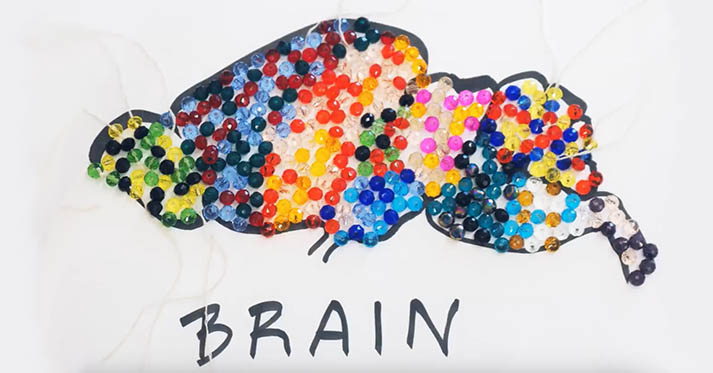 26 Mar

A new technique for identifying the gene makeup of individual cells

Understanding the responsibility of each cell on an individual level can open the door to targeted disease diagnoses and treatment. Currently, cost, complexity, and sheer volume of cells can limit a researcher's ability to study what role a given cell will play in development and illness. Now, a new technique has been developed to identify and track individual cells at the molecular level.

Charles Roco, PhD student in Bioengineering and alumni of the ITHS TL1 program, worked with collaborators Alex Rosenberg and Associate Professor Georg Seelig to hone this technique and distribute a protocol to other researchers, beginning with a publication in Science journal on March 15th, 2018.

Split Pool Ligation-based Transcriptome sequencing, or "SPLiT-seq" offers a new twist on standard RNA sequencing. Genes within a cell provide instructions for how that cell will develop and what function it will have in the body. Certain elements are turned 'on' or 'off' depending on that cell's gene expression. Scientists can study these gene expressions by sequencing the RNA within the cells.

Standard RNA sequencing looks at a whole tissue sample and loses much of the biological resolution as it averages across all cell types in the tissue. Single cell RNA sequencing overcomes this barrier, but other methods have been prohibitively expensive, largely due to the requirement of isolating single cells and executing many parallel steps. This makes it difficult to scale the process for experiments that require individual cell RNA sequencing.

SPLiT-seq provides analysis of individual cell RNA without having to isolate each cell. Instead, the protocol applies a probabilistic technique to repeatedly mix and match the sample with an assortment of barcodes until each cell has a unique set of barcode identifiers. This eliminates the need for an expensive instrument or trained technician as required by other single-cell RNA sequencing methods. "SPLiT-seq allows you to scale single-cell RNA sequencing to unprecedented numbers of cells and samples at a fraction of the cost" says Roco.
How SPLiT-seq works
With SPLiT-seq, Roco hopes this project will reduce the barriers to entry for researchers and enable more experiments to happen at this level. With experience in laboratory science, pharmaceuticals, and bioengineering, Roco recognizes the value of a multi-disciplinary team. "We can no longer look to one discipline to solve a scientific problem" Roco points out, remembering that the initial ideas for SPLiT-seq came out of a conversation among experts in fields such as computer science, physics, chemistry, biology, and engineering working alongside one other in the Seelig lab.
This kind of multi-disciplinary collaboration is a key component to the ITHS TL1 program. Exposure to experts in many fields during training gives translational researchers a unique perspective on how to solve clinical problems. This is an important goal for the creators of SPLiT-seq. The team hopes that by making their tool available to more researchers, it will have a multitude of clinical applications.
My own personal motivation is to bring this to the clinic where we can directly impact people's lives.
The Science article outlines how SPLiT-seq technique was used to analyze the cells within a mouse's brain and spinal cord. This level of resolution provides researchers with new patterns of data to illuminate what is going on at the cellular level of anatomical function. Through further study and dissemination, SPLiT-seq will continue to be optimized for clinical applications. "My own personal motivation is to bring this to the clinic where we can directly impact people's lives" says Roco.  To further this endeavor, the team also has a website with instructional videos for how to follow the protocol as well as frequently asked questions and answers.
Charles Roco was supported by the ITHS TL1 program funded by the National Center for Advancing Translational Sciences of the National Institutes of Health under Award Number TL1 TR002318.