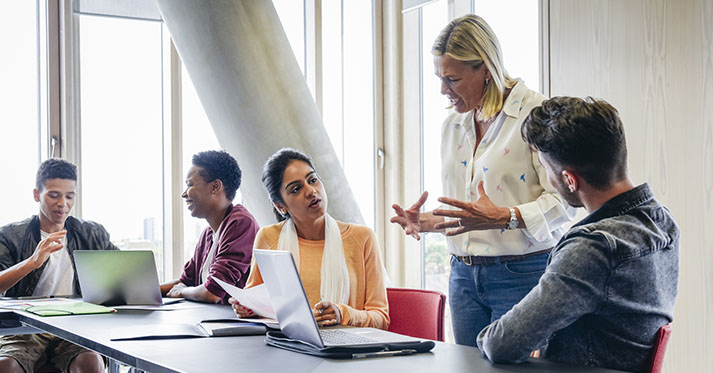 06 Feb

Trainees selected for TL1 translational research program

The TL1 Translational Research Training Program brings together a multi-disciplinary group of predoctoral students interested in a career in translational science. Through a combination of thoughtful mentorship, interdisciplinary interaction, and focused training, TL1 Trainees receive the career development tools needed to become impactful translational researchers. Through this year-long training program and community building endeavor, ITHS provides trainees an opportunity to enhance their scientific education with competencies in collaboration, study design and implementation, leadership, and team science in order to help them function effectively within translational science teams.

This year's cohort of 16 trainees comes from five health science schools (medicine, public health, pharmacy, social work, dentistry) and the college of engineering. Learn more about the individual trainees and their research projects below.
| Name | UW School | Research Project |
| --- | --- | --- |
| Warren Anderson | Medicine | Gene Editing in Primary Human T cells for the Study of Autoimmunity Risk in PTPN22 Variant R620W |
| Tigran Avoundjian | Public Health | Improving HIV care engagement through the use of real-time health information exchange between health departments and emergency departments |
| Mackenzie Bergagnini-Kolev | Pharmacy | Understanding Vitamin D3 Metabolism in Pregnancy |
| Ana Chang | Dentistry | The role of Migration Inhibitory Factor in mouse oral tissue derived neutrophil half-life, bacterial killing efficiency and chemotaxis |
| Miles Freeman | Medicine | Cardiomyocyte Dedifferentiation and Proliferation via Partial Reprogramming |
| Erin Harrop | Social Work | Examining patient perceptions of patient-provider interactions: A mixed-methods study of women's experiences in treatment for Atypical Anorexia |
| Charlotte James | Medicine | Glycolipid-specific T-cell Responses to Mycobacterium tuberculosis Infection |
| Sara Keller | Engineering | Image-Guided, Ultrasound-Mediated Drug Delivery for Hepatocellular Carcinoma Treatment |
| Rachel Kubiak | Public Health | Diabetes prevalence and impact on treatment outcomes in an urban HIV-infected South African cohort |
| August Longino | Medicine | Chronic Inflammation and the Metabolic Syndrome in HIV patients |
| Vivian Lyons | Public Health | Subsequent Injury Among Gunshot Wound Patients |
| Benjamin Maldonato | Pharmacy | The Role of Human METTL7B in Captopril Methylation |
| Megan Mayer | Medicine | Men Who Have Sex with Men and Cis-Gendered Women (MSMW): an understudied sub-population who may play an important role in HIV transmission |
| Kathryn Peebles | Public Health | Sources of efficacy dilution in the clinical trial and implementation of a dapivirine-containing vaginal ring for HIV-1 prevention: Insights from mathematical models |
| Rebecca Rebbe | Social Work | Child Welfare Outcomes and Mortality of Substance Exposed Infants |
| Sara Shum | Pharmacy | Predicting maternal and fetal disposition of hydrocodone and oxycodone during pregnancy |
The TL1 program, which is available to UW pre-doctoral students with health-related research interests, provides a unique cohort-based training experience designed to create new leaders in clinical and translational research. Other benefits include a pre-doctoral stipend and payment of up to 60% percentage of full-time tuition ($16,000).