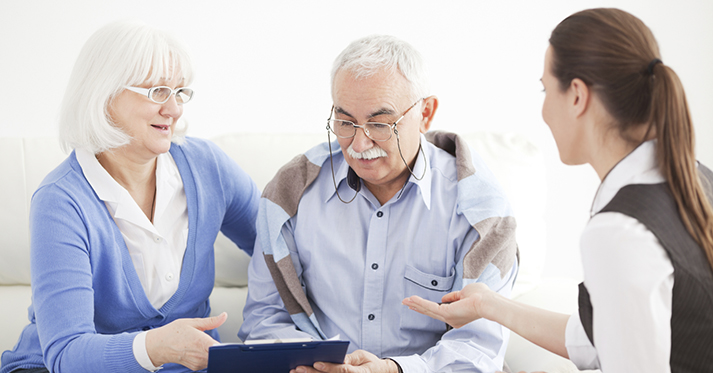 27 Oct

Five Study Recruitment Tips from a Research Coordinator

Jason Caucutt draws on his past experiences in teaching and sales as a research coordinator in the Institute of Translational Health Sciences' Research Coordination Center (RCC). For him, the key to recruiting study participants is providing great customer service.

Mr. Caucutt recently shared his top study recruitment tips with us, including why research coordinators should not be afraid of marketing.

1. Enable study participants to feel like they are joining the research team.

It's important that participants feel like they are part of the research too. I'm positioning it as, do you want to join us? Do you think this research is important and interesting?

When they feel like they're a member of the research team, that's when you've really engaged them. They'll be more likely to refer people and participate in the future.

For example, I was recently recruiting people for an opioid painkiller study. A lot of people were saying no. They said the study didn't apply to them because they didn't have a problem. There was a lot of stigma about addiction even though this research was studying the entire gamut of prescription opioid use, not necessarily abuse or addictive behavior.

When we began calling subjects who had participated in previous research projects, responses were like night and day. They were very pro-research. We saw a clear correlation between participation and prior involvement in research, even if the studies were completely unrelated. And that's because they had a positive experience. If you make them feel like a valued part of the research team, it will pay off in the long run.

2. Keep them engaged over time.

I frequently see more referrals come in after I've shared a study update with participants or asked them to join a new phase of a study. An email newsletter is another way to keep participants engaged. Send them updates on participant enrollment. Let them know when the research has been published or presented at conferences.

3. Make the study experience so positive people will want to share it.

Creating a positive experience for study participants is an excellent way to gain referrals and publicize studies.

A hormonal Vitamin D study is probably not going to come up in cocktail conversation. And even if it does, it's only reaching the two friends in the conversation. But if someone writes on Facebook, "Headed to UWMC for my Friday study," it gets people thinking. Or people ask, "What? You're doing a study?" And the participant directs them to ParticipateInResearch.org. Happy participants have more ways to share about their experiences now.

4. Create consent forms that are easy to understand.

Create consent forms that are easy to understand and honest about the risks and the benefits. If you have a good consent form, it can be a great recruitment tool. And, again, you're making them feel like a part of the research team. They actually read the consent form and feel very knowledgeable about the study.

5. Match the recruitment tool to your target audience.

Mike Donahue, an ITHS Research Coordinator, has said not to be afraid of associating recruitment with marketing. You need to match the recruitment strategy and target tools to your population.

For example, we've used banner ads on networking and dating apps to find volunteers for sexual health and behavioral studies. Smartphone app and podcast ads can reach finely targeted audiences in a way that flyers and newspaper ads never can (and never did).

It doesn't make sense for us to have this idea that we're above doing anything that's been proven to work by marketing executives. In the initial recruitment, you just want them to call you and learn about the study. Then, it's the coordinator's job to explain the study and lay out the pros and cons. But the recruitment tools need to light the spark first.

Looking for recruitment support?

Our RCC staff has a wealth of experience troubleshooting recruitment challenges at the University of Washington and beyond. Our staff can help you to:
Design effective strategies to increase enrollment and retention
Advance a lagging recruitment timeline
Create flexibility for the research team and participants
Find eligible patients quickly by engaging nurse coordinators to support screening
To learn more about hiring a part-time recruitment specialist to support your study, please visit the ITHS website .
Just want to post a study?
ITHS manages Participate in Research, a recruitment site that allows research teams to connect directly with potential participants and volunteers. Visit ParticipateInResearch.org to learn more or get started.