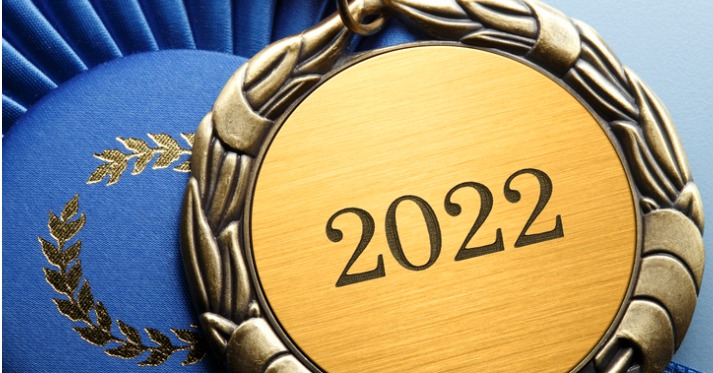 23 Feb

ITHS Announces 2022 Pilot Awardees

The Institute of Translational Health Sciences is proud to announce the 2022 Pilot Award recipients. The Pilot program is designed to inspire innovative and collaborative research aimed at improving overall human health. This year's awardees were selected from a diverse group of applicants whose research span across translational science spectrum, including basic research, clinical implementation, public health, and clinical and pre-clinical research.

Pilot funding allows investigators to obtain preliminary data in order to establish a proof of concept and seek larger funding amounts. Investigators supported by the Pilot Program are expanding knowledge in Indigenous Community health care, mental health, breast cancer research, and prenatal mood and anxiety disorders.

You can learn more about all of the awards ITHS offers and past recipients on our Funding Opportunities page.

Go to Funding Opportunities
Early-Stage Product Development Award
This award is designed to help translate clinically relevant research discoveries toward development of commercial products that improve human health. Projects should be designed to demonstrate or strengthen critical evidence that the envisioned product accomplishes its health-related purpose with respect to safety, efficacy, scalability, feasibility or clinical utility (i.e., proof of concept).
This year, Dr. Kelly Drew of University of Alaska Fairbanks receives the Early-Stage Product Development Award for a project entitled "Pharmacodynamic and prototype refinement of BCP-191."
Translational Research Partnership Award for Academic Community Partnerships
This awards supports collaborations between academic and community investigators in projects that investigate a community-based health problem, disseminate evidence-based health innovations into practice, target health promotion or prevention, or examine ways to enhance or implement sustainable health programs in community settings. Applications that propose research to plan or implement a new intervention or innovation in clinical settings are especially encouraged for this award.
This year there are two recipients of the Academic Community Partnerships award.
Dr. Amithra Bhat, of the University of Washington (UW), will be collaborating with Open Arms Perinatal Services and the Maternal Child Mental Health Program on a project called "Perinatal Mood and Anxiety Disorders: Building the Capacity of Birth Doulas to Improve Access to Care and Outcomes for Parents and Babies."
Dr. Mark Jensen, also of UW, will work on a project entitled "Towards the development of a sustainable and culturally appropriate chronic pain program for indigenous communities in the Pacific Northwest: Treatment preferences" along with the Portland Area Indian Health Service – Yakama Service Unit.
Translational Research Partnership Award for New Interdisciplinary Academic Collaborations
This award is designed to encourage and support the formation and development of partnerships in projects that address critical transitions in translational research in innovative ways, with the potential to become long-term collaborations showing a deep commitment to a common goal.
ITHS is giving these awards to three new teams this year.
Dr. Ludo Max of UW Speech and Hearing Sciences and Dr. Jeffery Herron of UW Neurological Surgery will be collaborating on a project called "Biomarkers of speech outcomes in individuals with deep brain stimulators."
Dr. Eric Seibel of UW Mechanical Engineering and Dr. Kenneth Gow, of the Surgery Department at Seattle Children's Hospital, will work together on their project, "UW UnTape for reducing medical adhesive-related skin injury at Seattle Children's."
Finally, Dr. Lisa Warner of Boise State University Biochemistry and Dr. Cheryl Jorcyk of Boise State University Biological Sciences will partner on a project entitled "Solving NMR structures for OSM bound to novel OSM-small molecule inhibitors to develop improved compounds for the inhibition of breast cancer metastasis."