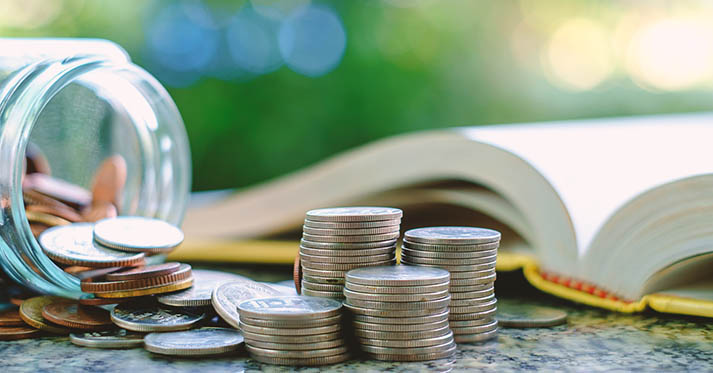 16 Jan

ITHS announces recipients of $280K in pilot award funding

This year, awardees will tackle research challenges ranging from alternative treatments for the opioid epidemic through health related applications in mobile technology. The Institute of Translational Health Sciences offers annual pilot awards for novel, innovative, and collaborative clinical research. Our three largest funding mechanisms are awarded annually to launch new translational methods, establish new multidisciplinary partnerships, and encourage researchers to work with community organizations.

ITHS is proud to fund seven distinct projects.
Research Innovation in Genetic Testing
With new trends in genetic testing, doctors hope to follow certain inherited markers to identify cancer risk in their patients. However, understanding genetic markers is only the first step in improving treatment. Gail Jarvik, MD, PhD, Professor of Medical Genetics, will use funds from the ITHS Research Innovation Award to develop and distribute a mobile app for families to communicate genetic test results, understand individual disease risk in context, and recognize the appropriate next steps for mitigating those risks with follow-up care.
Working together to solve complex problems
Experiencing an explosion can have long term effects on brain health. This is a major concern for veterans returning from Iraq and Afghanistan. Drs. David Cook and Mark Opp will combine their expertise in traumatic brain injury (TBI) and sleep research to study how disrupted sleep patterns influence a person's susceptibility to TBI and how to address long-term recovery.
Opioid abuse is a rising national concern. Dr. Bianca Frogner has noticed a pattern for people seeking help with low back pain: there are considerably different treatment proposals, including opioid prescriptions, depending on what type of doctor a person sees first. To better understand these discrepancies, Dr. Frogner has partnered with Dr. Sean Rundell in rehabilitative medicine. Together, they will apply machine learning to analyze information about patient-provider interactions and resulting clinical outcomes.
Community partnerships inform research projects
When children have symptoms of fever or infection, they are sometimes prescribed antibiotics. It turns out, that many of these prescriptions are in response to parent expectation rather than medical need.  Dr. Nicole Poole will work with the WWAMI region Practice and Research Network (WPRN) to develop a mobile app which will help clinic staff understand what parents expect from a clinic visit and how to improve doctor-parent communications.
Catching cancer at an early stage is often the key to better treatment. With endometrial cancer, limited awareness of the disease and its symptoms prevents people from recognizing the early stages. It turns out, this cancer is particularly overlooked among African-American women. Dr. Kemi Doll hopes to face this challenge by working with Cierra Sisters to engage with and educate these communities about the dangers of this disease.
When populations encounter cultural or systemic barriers to disease prevention strategies, they are more susceptible to illness. Dr. Jane Lee has discovered that Latino immigrant men are disproportionately affected by HIV/AIDS due to these barriers. Dr. Lee will work with Entre Hermanos to identify feasible and acceptable methods for providing these essential prevention services.
Nearly a fifth of the national population experiences disability in reading when growing up. Luckily, with effective interventions at school, this can be addressed. Dr. Evelyn Johnson has partnered with the Lee Pesky Learning Center in Boise, ID to better understand reading disabilities and create a simpler diagnostic tool for identifying children that may need extra help.
Meet the Awardees