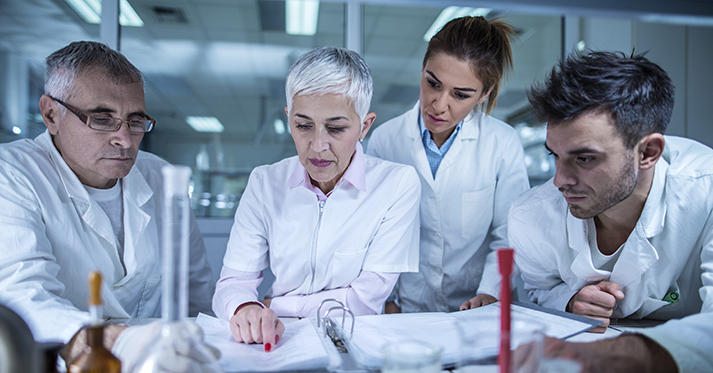 25 Apr

Three UW Investigators Awarded ITHS/Primate Center Ignition Awards

The Institute of Translational Health Sciences and the Washington National Primate Research Center (WaNPRC) have awarded three, one-year $75,000 Ignition Awards to University of Washington investigators to support work that develops and expands the use of non-human primates in the research of human diseases. The Ignition Awards explore innovative areas of primate research and generate preliminary data to serve as a basis for new research grant applications and/or subsequent clinical studies.

"The Washington National Primate Research Center is committed to advancing the understanding of human disease by funding talented investigators," said Dr. Michael Mustari, Director of WaNPRC. "The Pilot Project program makes a valuable contribution to our Center' mission to serve as a national resource for innovative research. This work is necessary to advance scientific knowledge needed to cure diseases across the lifespan."

The three 2016 Ignition Awards recipients are:
Dr. Michael T. Chin, Associate Professor in the UW Division of Cardiology, is developing a therapy for Barth syndrome, a rare disease that leads to cardiac and muscular weakness. Chin aims to create an enzyme that will replace tafazzin, an enzyme missing from Barth patients that enables mitochondria to function properly.
Dr. Greg Horwitz, Associate Professor in the UW Department of Physiology and Biophysics, aims to develop tools for making cell type-specific genetic manipulations in non-human primates. Horwitz's goal is to gain a better understanding of the visual system and the role specific genes play in visual perception.
Dr. Leslie Kean, Associate Professor in the UW Department of Pediatrics and Associate Director of the Ben Towne Center for Childhood Cancer Research, aims to study immune responses following hematopoietic stem cell transplantation and develop a treatment for graft-versus-host disease, a common complication that occurs after transplantation.
"These awards help to bridge the gap that often occurs between basic and clinical research, thereby accelerating the translational process," explained Dr. Mary L. (Nora) Disis, Principal Investigator of ITHS and Associate Dean for Translational Science in the UW School of Medicine. "A number of previous awardees have successfully developed the proof of concept they needed to graduate from pre-clinical to clinical studies, and we look forward to supporting these promising investigators as they attempt to do the same."
"The award provides the opportunity to study pharmacokinetics and toxicology of our compound in a non-human primate model, which is an essential step prior to human clinical trials," said awardee Michael T. Chin. "Obtaining funding for these types of studies is difficult, and the Ignition Award allows laboratory based investigators such as myself to move one step closer to providing novel therapies for human diseases. This particular award will allow me to generate important preliminary data to provide to the FDA and the NIH to secure both FDA approval for an Investigational New Drug and to secure additional NIH SBIR/STTR funding to commercialize our compound."
Since 2011, 15 Ignition Awards totaling nearly $1 million have been awarded to investigators at the UW and Fred Hutchinson Cancer Research Center. Visit the ITHS or WaNPRC website to learn more about these awards.