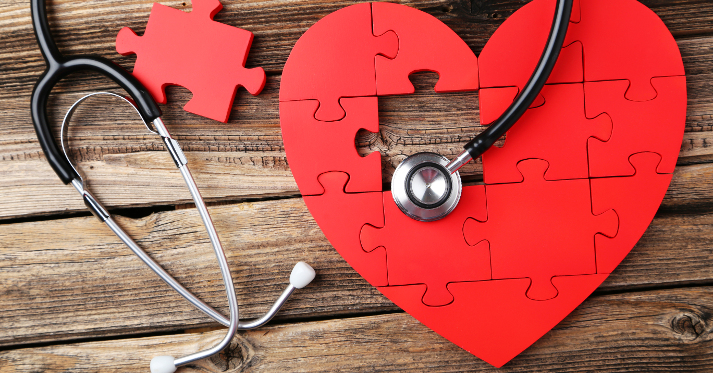 29 Sep

Healthy Hearts Northwest: Better care for your patients, MOC credit for you

By Dona Cutsogeorge, staff author and web content writer at the MacColl Center for Health Care Innovation at Group Health Research Institute

Healthier patients and happier docs: now it's possible with Healthy Hearts Northwest. Healthy Hearts Northwest is a three-year initiative to help primary care practices in Washington, Oregon, and Idaho achieve better heart health outcomes, earn Maintenance of Certification (MOC) credit, and leverage quality improvement support from skilled coaches.

I sat down recently with the program leaders to hear their first-hand perspectives on Healthy Hearts Northwest. They explained that this project is designed to help transform primary care practices throughout the northwest into high-functioning primary care teams that are linked via a sustainable infrastructure.

"This is an opportunity for practices to be part of an initiative that will make a meaningful difference in the lives of millions of Americans," said project leader Michael Parchman, MD, MPH, Director of the MacColl Center for Health Care Innovation at Group Health Research Institute. "Our goal is to demonstrate the power of primary care to transform health care delivery in the United States through data-driven quality improvement for those at risk of cardiovascular disease."

As Oregon Rural Practice-Based Research Network (ORPRN) Director and project co-leader LJ Fagnan, MD, added, "A Healthy Hearts Northwest objective is to enable practices to learn by doing, providing a self-discovery process where practice-wide quality improvement teams take ownership of the outcomes."

Additionally, knowing that being part of Healthy Hearts Northwest can result in fewer heart attacks and strokes within our communities can be very satisfying to primary care providers and staff. In the words of project co-leader Peggy Evans from Qualis Health:

"Health care is in a state of rapid evolution—moving toward an environment where providers need to demonstrate tangible evidence that their patients are receiving higher value care. Healthy Hearts Northwest will be successful if we can help providers and practices improve their cardiovascular quality metrics in a short period of time by improving their quality improvement capabilities. If practices can show better health outcomes and have staff that can carry forward quality improvement strategies to sustain those clinical quality improvements, Healthy Hearts Northwest will have done its job."
What do participating practices receive?
Some of the benefits practices will receive by joining Healthy Hearts Northwest include:
Quarterly site visits and monthly phone calls with an experienced practice coach.
Technical assistance on using the EHR for quality improvement.
Support with improving ABCS heart health measures (aspirin, blood pressure screening and control, cholesterol screening and control, smoking cessation).
Useful information about how to participate in value-based reimbursement programs, such as PQRS.
Being part of Healthy Hearts Northwest also means providers will meet American Board of Family Medicine, American Board of Internal Medicine, and American Board of Medical Specialties MOC requirements, including Part IV "Practice Assessment/Improvement." A full list of benefits is available on the Healthy Hearts Northwest website.
Interested? Getting started is easy!
If your practice is located in Washington, Oregon, or Idaho, simply complete the online enrollment form.
Healthy Hearts Northwest is a collaboration between the MacColl Center for Health Care Innovation, the Oregon Rural Practice-Based Research Network, Qualis Health, and the Institute of Translational Health Science and its WWAMI-region Practice and Research Network.
Practices are participating nationwide as part of the Agency for Healthcare Research and Quality EvidenceNOW initiative.