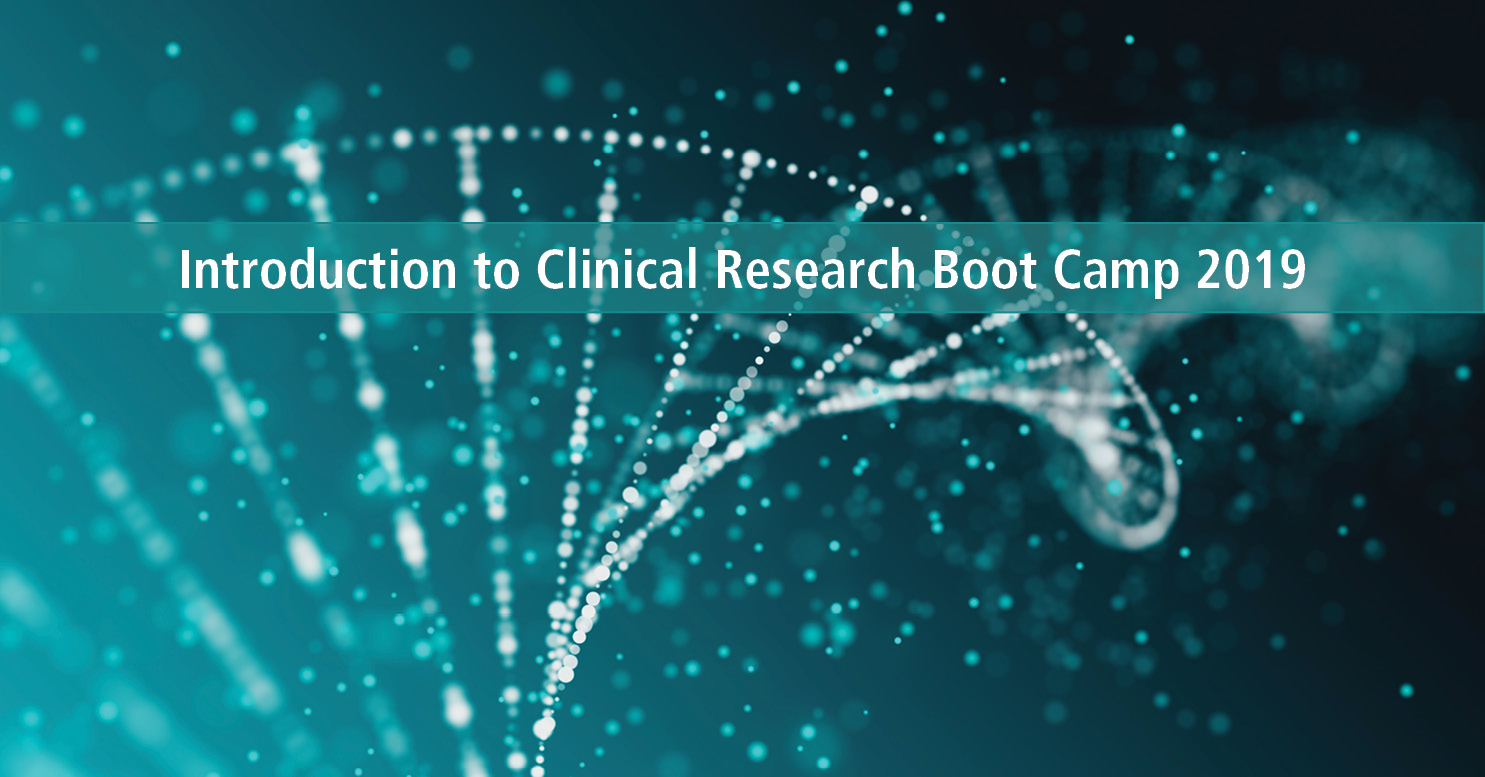 11 Mar

Introduction to Clinical Research Boot Camp: July 30-31, 2019

Entering a new, complex field like clinical research can be overwhelming. The ITHS Introduction to Clinical Research Boot Camp is an annual, 2-day introductory workshop for faculty, staff, and post-doctoral fellows to learn all that is involved in designing and managing a clinical trial.

Over two days, staff and faculty enjoy joint and separate sessions which cover role-specific overviews of the clinical research process. Through this comprehensive workshop, we hope to provide new investigators with a 10,000 foot view of the many components involved in the successful conduct of research.

"These sessions give faculty and research staff a taste of what is needed to conduct clinical and translational research," says Dr. Paul Martin, ITHS Co-Principal Investigator, "we hope new researchers will come back hungry for more." With a high-level understanding, researchers can match their interests and skills to determine into which topics they want to dive deeper.

Session content ranges from budgeting and compliance, to team development, ethical considerations, and protocol design. Review the 2018 agendas for a closer look ›

ITHS offers a range of trainings and support to aid investigators and teams throughout all phases of research. Through robust career development opportunities, active research networks, and cultivating multi-disciplinary research partnerships, ITHS guides investigators throughout their careers in translational research. Whatever piques your interest during these two days, an ITHS partnership can get you to the next step.
Details
Date: July 30-31, 2019
Time: 8:00 am – 4:30 pm
Location: Husky Union Building (HUB) Lyceum
Cost: $100 for faculty and $50 for staff
Participation: this workshop is offered for in-person attendance only. This year ITHS is excited to offer a limited number of $500 travel awards for eligible regional participants. We will announce the application process for this funding with registration.
Registration: space is limited, sign up through the form below to be notified when registration opens