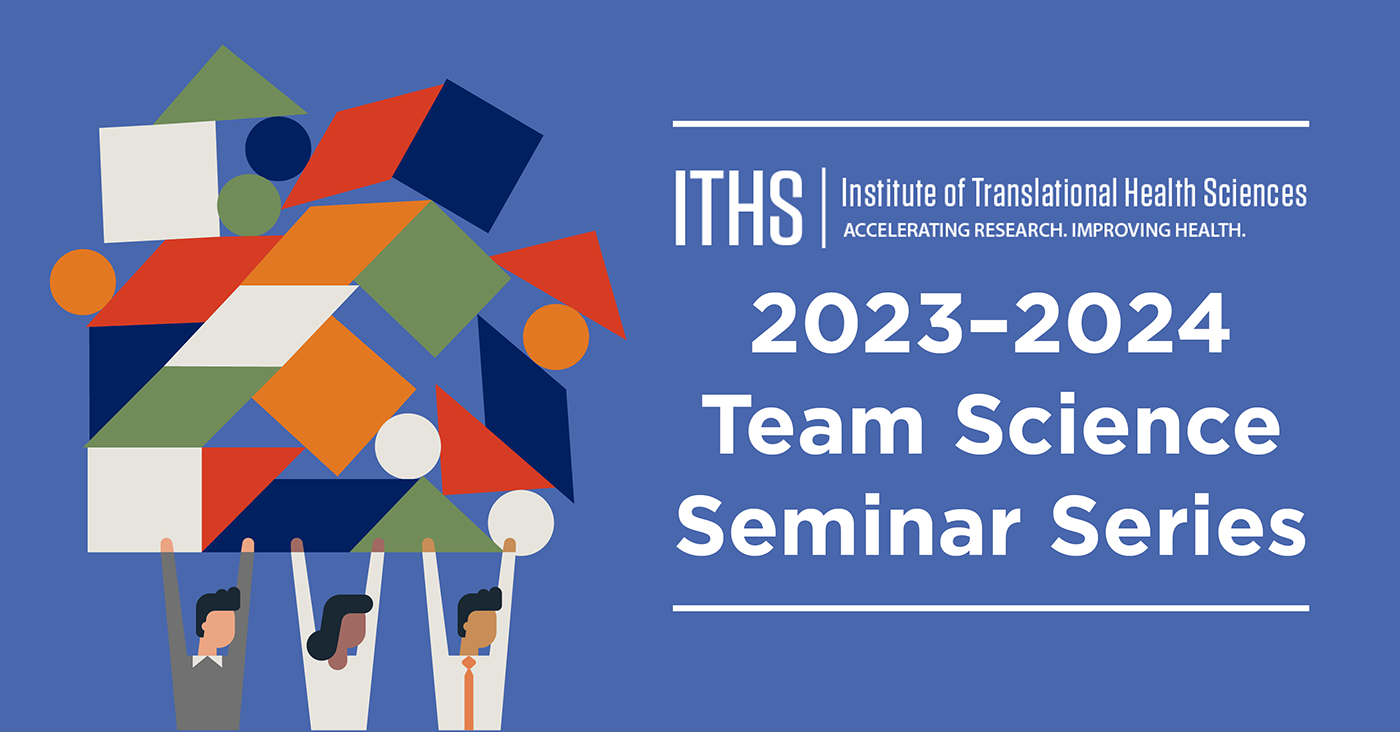 25 Sep

Team Science Seminar Series Kicks Off for 2023-2024

The 2023–2024 Team Science Seminar Series is kicking off with the session Introduction to the Team Science Seminar Series 2023-2024: Teamwork and Collaboration. The 10 events in this free series will be offered the first Thursday of each month, 12:00–1:00pm Pacific, beginning October 5th.

Launched during the 2022-2023 academic year, the annual Team Science Seminar Series was developed to assist early career researchers in addressing challenges to collaboration and collective team functioning, improving their ability to lead interdisciplinary teams, communicate and build trust with their collaborators, and identify the best ways to solve problems collaboratively.
I am self-aware of some issues I want to work on, but have had a hard time improving on this. I think this session helped me think about an action plan where I can set a goal for myself.
—2022–2023 Team Science Seminar Series participant feedback
Sessions will be interactive and focus on practical and evidence-informed strategies to address common teaming challenges. These sessions will build on concepts introduced during our 2022-2023 inaugural year of the seminar series and will address additional topics identified by prior participants. A certificate of completion will be offered by ITHS to those who attend 8 or more of the 10 sessions.
The 2023-2024 Team Science Series will cover the following topics:
Teamwork and collaboration
Teaming strategies for different contexts
Kicking off a new team and setting team up for success
Team-based writing
Tools for collaboration
Strategies to address conflict
Writing teaming plans for grant applications
Getting promoted as an interdisciplinary researcher
How to find and engage community partners
Addressing conflict challenges including microaggressions, hierarchy, and delivering on commitments
Leadership, delegation, and managing up
The monthly sessions will be linked below when they are open for registration and also announced on the ITHS calendar of events and our newsletters.
| Session Title (subject to change) | Date | Event Page Link |
| --- | --- | --- |
| Introduction to the Team Science Seminar Series 2023–2024: Teamwork and Collaboration | October 5, 2023 | Watch event video |
| Kicking Off a New Team | November 2, 2023 | Watch event video |
| Team-Based Writing | December 7, 2023 | Register here |
| Tools for Collaboration | January 4, 2024 | Register here |