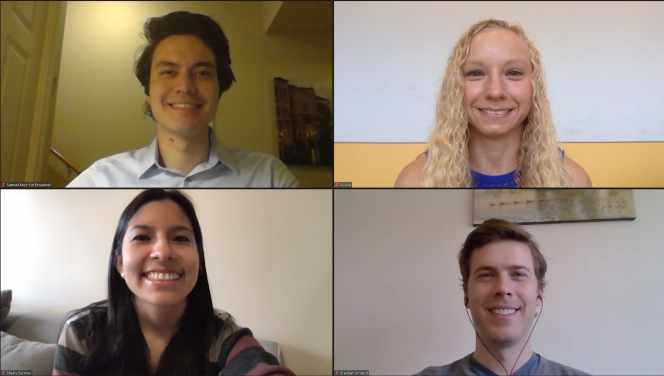 29 Jun

ITHS 2020 Summer Commercialization Program Chooses Four Graduate Students 

Four University of Washington graduate students have been chosen for the ITHS/WRF Summer Commercialization Fellowship Program hosted by the Foster School's Buerk Center for Entrepreneurship. The program empowers MBA, Technology Entrepreneurship Certificate (TEC), and other Masters and PhD students to deliver solid business and market assessments on projects with commercial potential out of research labs at UW or partnered with the University.

The students were selected after a competitive application process and are expected to put in a minimum of 30 hours a week. This is a paid 10-week fellowship that begins in mid-to-late June each year and wraps up in late August. The program is made possible because of support from the Institute of Translational Health Sciences (ITHS) and the Washington Research Foundation, and a partnership with UW CoMotion.

The graduate students that were selected are: Nicole Zeinstra, fifth-year Bioengineering PhD student, Samuel Broadwell, Masters of Applied Bioengineering and TEC student, Brendan Amland, first-year MBA student, and Sherry Bermeo, fifth-year Biochemistry PhD student. To learn more about the four  projects these students will be working on through the summer, please read the article Summer Fellowship Bridges Science and Entrepreneurship  published in the UW Foster Blog. ITHS is excited to see how innovation takes a pivotal role in these projects during this summer fellowship!