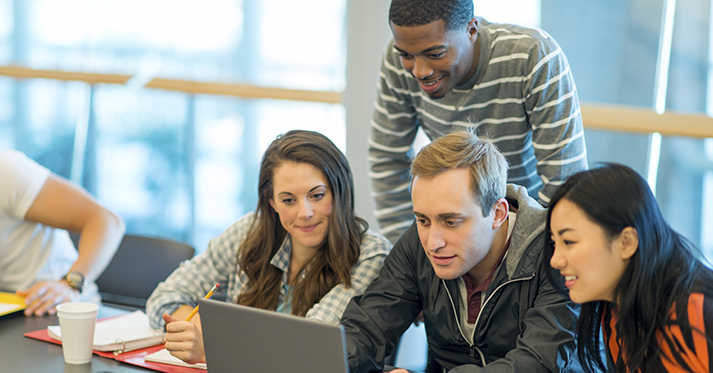 11 Apr

ITHS Announces 2016 Cohort of TL1 Pre-Doctoral Trainees

Opportunities for training in translational methods are limited for University of Washington pre-doctoral students who have an interest in multidisciplinary research. To help fill this gap, the Institute of Translational Health Sciences announced today the acceptance of 12 UW students into its yearlong TL1 Multidisciplinary Pre-doctoral Clinical Research Training Program.

The TL1 program, which is available to UW pre-doctoral students with health-related research interests, provides a unique cohort-based training experience designed to create new leaders in clinical and translational research. Other benefits include a pre-doctoral stipend and payment of a percentage of full-time tuition up to 18 credits. TL1 trainees also receive reimbursement of up to $1,000 in travel and $1,600 in project expenses.

The 12 students who were accepted represent five of the six UW health sciences schools as well as the College of Engineering. These students, their affiliation, and the proposed research projects to which they will devote their one year of training are:
| Name | UW School | Research Project |
| --- | --- | --- |
| Andrew Bender | Engineering | Developing Point-of-Care Diagnostic for Chlamydia for Clinical Use |
| Ryann Milne-Price | Medicine | Association Between Depot-Medroxyprogesterone Acetate Use and the Concentration of Gardnerella Vaginalis and Other Key Bacterial Species in the Vaginal Microbiota of HIV-1 Seronegative Women |
| Kerri Thomas | Medicine | Targeting of a Novel Signaling Program in Philadelphia Chromosome-Like (Ph-like) Acute Lymphoblastic Leukemia (ALL) |
| Claire Richards | Nursing | Clinician-Family Communication in Pediatric and Neonatal Intensive Care Units |
| Ashley Scherman | Nursing | Maternal Hair Cortisol and Offspring Lung Function |
| Gabriela Patilea-Vrana | Pharmacy | Disposition Studies of ∆9-tetrahydrocannabinol (THC) to Predict Drug Exposure During Pregnancy |
| Phillip Hwang | Public Health | A 15-Year Retrospective Cohort Study Examining the Association between Sleep Medications and Alzheimer's Disease Among Veterans with Post-Traumatic Stress Disorder |
| Colin Malone | Public Health | Cost-Effectiveness of HPV Self-Screening and Determinants of Cervical Cancer Underscreening Among Members of a Large, Integrated Health Care System in the U.S. |
| Arianna Miles-Jay | Public Health | Molecular Epidemiology of the Multidrug-Resistant Escherichia coli ST131-H30 Subclone in U.S. Children |
| Kerry Thomson | Public Health | HIV Risk and Prevention Strategies During Periconception, Pregnancy, and Postpartum Periods |
| Tiffany Jones | Social Work | Assessment Strategies for Social and Emotional Learning in the Seattle Public School District |
| Claire Willey | Social Work | Observing the Observer: Examining the Production of Domestic Violence in the Development Literature on Nepal |
The unique makeup of each cohort of TL1 trainees allows for multidisciplinary learning to take place through peer interaction. This learning occurs via program seminars, work-in-progress sessions, participation in colloquia and informal gatherings, and learning and mentoring relationships between trainees and post-doctoral career development scholars.
"We are excited to welcome this promising group of trainees into our TL1 program," stated Dr. Mary L. (Nora) Disis, Principal Investigator of ITHS and Associate Dean for Translational Science in the UW School of Medicine. "Through this program, we believe they will further the research skills and understanding of team science they will need to successfully solve important problems that are impacting human health."