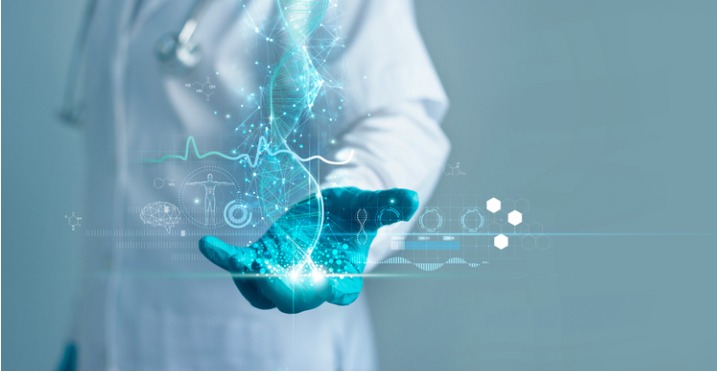 30 Mar

ITHS Receives $63M in Research Funding

The Institute of Translational Health Sciences (ITHS) has been granted over $63 million in funding over the next five years through a Clinical and Translational Science Award from the National Institutes of Health. This will be the fourth Clinical and Translational Science Award (CTSA) that ITHS has received since its inception in 2007 as a partnership between the University of Washington, Fred Hutchinson Cancer Research Center, and Seattle Children's.

"I am delighted to have the CTSA renewed for the next 5 years," said Nora Disis, MD, Associate Dean for Translational Science in the UW SOM and Director of ITHS. The CTSA program is part of the National Center for Advancing Translational Science (NCATS). NCATS was established to fund a network of 'hubs' to help advance scientific discoveries by turning observations in the laboratory, clinic, and community into interventions that improve health; a field of investigation known as "translational science." There are now 64 of these hubs across the nation.

ITHS promotes the translation of scientific discovery to practice by cultivating multi-disciplinary research partnerships, disseminating scientific tools and best practices, funding innovative research pilot awards, and ensuring a diverse pipeline of next generation researchers through robust educational and career development programs. Over more than a decade, ITHS has demonstrated an unparalleled commitment to its mission.

"ITHS has made great strides in supporting clinical and translational research over the last 5 years with the formation of the UW Medicine's Clinical Trials Office, the creation of numerous research networks across the WWAMI region, and significantly increased resources for research on the electronic health record," shared Dr. Disis.

During the last grant cycle, ITHS served more than 12,000 individuals through shared informatics platforms, role-specific training, active team building and engagement programs, and research services. ITHS has facilitated hundreds of community-academic partnerships that have been sustained through subsequent funding totaling more than $90M. The Institute has jump-started novel translational research projects through the distribution of pilot funding with an average 11-fold return on investment and trained 98 KL2 early career faculty and TL1 predoctoral students. Investigators have produced hundreds of publications with ITHS support this past funding period.

ITHS leaders have also leveraged its unique infrastructure as a laboratory to study and improve the translational research process, resulting in 120 publications and 12 tools or guidelines that have been shared across the US. As part of the national CTSA consortium, ITHS has partnered on projects with 48 hubs across the United States in the past 5 years.

Tong Sun, ITHS Executive Director, shared his thoughts on key developments and successes from the last two years, "ITHS recently launched a new Technology Development Center (TDC). The TDC, in partnership with other resources at UW including CoMotion, WE-REACH and BRAMS in the School of Pharmacy, provides expert consultation services in regulatory support, business development and project management to academic investigators and start-up companies associated with UW and beyond, across the five-state WWAMI [Washington, Wyoming, Alaska, Montana and Idaho] region ITHS serves. We are excited to help the investigators at UW and other partner institutions of ITHS in their effort to develop innovative research into medical products that benefit society."

The next five years at ITHS look very promising. As part of the new grant, the focus shifts to new programs. "We are extending our education programs throughout WWAMI including an exciting new cohort of predoctoral students at Montana State University in ITHS TL1 Training Program, developing new technologies to allow 'tele-research,' expanding our Clinical Research Center and Research Coordinator programs, and putting in place education and support for investigators to mine health data using artificial intelligence approaches," Dr. Disis said. "We are moving forward in exciting new directions starting in this next funding period."

Keep up to date with all of the new developments at ITHS on www.iths.org or subscribe to our newsletter, which includes new funding opportunities, educational events, research resources and much more.