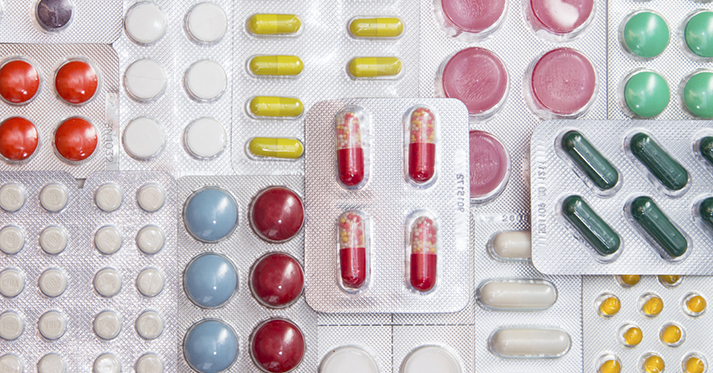 18 Feb

KL2 Scholar Studies Drug Variability in Kidney Disease Patients

Drug metabolism rates vary from patient to patient. Some patients may metabolize a drug so rapidly that therapeutic rates are never reached; other patients may metabolize drugs so slowly that toxicity may result.

In her work as a pharmacist, Dr. Catherine Yeung found this variability frustrating. She wanted to know why patients' drug exposure was so varied.
The people I have met [in the KL2 program] have been phenomenal. We are from different scientific disciplines, but we all find we have a lot in common, either from a life perspective or a career perspective.
Years later, that frustration would serve as the inspiration for her research. Yeung, now an Acting Assistant Professor at the University of Washington School of Pharmacy and an Institute of Translational Health Sciences' KL2 Scholar, is studying how to improve drug safety and optimize medication selection and dosing for patients with kidney disease.
Yeung chose to focus on kidney disease because patients have a large variability in their responses to drugs. Also, people living with kidney disease do not have "a lot of physiological reserve," she said. "For patients that are not healthy, we can't adjust their medication indefinitely. We need to get it right the first time because patients have immediate medical needs."
Currently, finding the right medications and doses for these patients comes through trial and error. Patients need to be monitored on a weekly or monthly basis to ensure the drug level is appropriate, Yeung said. "And that can become problematic because kidney disease is progressive," she added. "We have to monitor quite closely, which is time consuming and expensive. But, most importantly, people with kidney disease have busy lives. Monitoring is inconvenient for them."
Ultimately, Yeung hopes to develop a mathematical model of kidney physiology to help physicians personalize medication doses more effectively.
"The key is to make sure that the drugs we are administering or recommending are safe. And by safe, I mean that it's not too much and not toxic. I also mean that it's not too little that it's not treating the condition," Yeung said. "I think if we understand the fundamental principles of how the kidneys work at the cellular level, we will be able to predict what will happen in the entire body and personalize medication therapy for each patient. "
Studying drug metabolism in kidney patients is a niche field, Yeung admits. "There are not a lot of pharmacists in this business," she said. Because of that, Yeung enjoys the networking opportunities the ITHS KL2 program offers.
"The people I have met have been phenomenal," she said. "We are from different scientific disciplines, but we all find we have a lot in common, either from a life perspective or a career perspective. Sometimes we'll connect scientifically, and we're able to collaborate."
Yeung added that the diversity of the ITHS KL2 scholars allows her to bounce her ideas off people who are outside the nephrology community. "Almost every medical specialty uses medication, so I need to make sure that the work I am doing is useful to other people in the medical community."
"It is a really valuable program," she added. "I was included on a paper with another KL2 scholar a couple of months ago. That would not have happened if it hadn't been for our connection through the KL2 program."