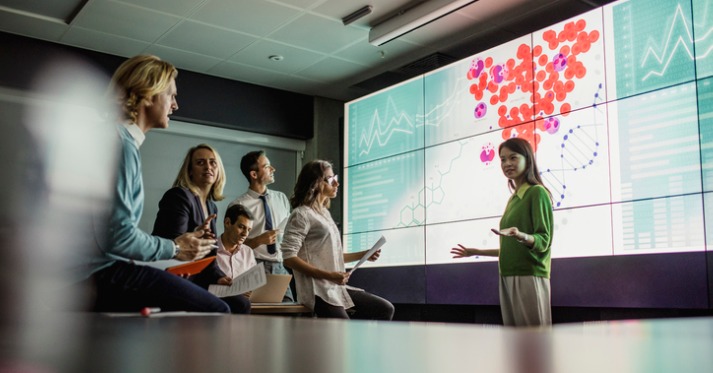 25 Jan

Meet The New 2021 KL2 Cohort

After reviewing many impressive applications, ITHS has selected its new cohort of scholars for the 2021 ITHS KL2 Multidisciplinary Clinical Research Career Development Program. The KL2 program is a career development program for early-career researchers and is sponsored by the National Center for Advancing Translational Sciences (NCATS), a center of the National Institutes of Health (NIH).

The KL2 program provides the time, funding, mentorship, and training necessary to foster early career development of clinical and translational researchers. The three distinguished scholars selected for the 2021 cohort are:
Germán Gornalusse, PhD
Project Title: Characterizing the effects of NRTIs and non-NRTIs cARTs on the activation of type I/III interferon-associated pathways
Demonstrate Track:  Dr. Gornalusse is an Instructor at the University of Washington School of Medicine, Department of Obstetrics and Gynecology. Dr. Gornalusse applies his deep expertise in gene therapy, gene expression, epigenetics and basic immunology to the HIV/AIDS field. His long-term career goals include integrating different tiers of knowledge and methodologies to find a potential cure for HIV-1.
He intends to use support from the KL2 award to reveal pathways that can be targeted therapeutically to treat chronic immune activation in people living with HIV. He anticipates research findings will immediately translate to optimize the standard of care for people living with HIV.
Ashley McDonough, PhD
Project Title: White Matter Injury and Protection: Mechanisms, Outcomes, and Translational Assessments
Develop Track: Dr. McDonough is an Instructor at the University of Washington School of Medicine, Department of Neurology. She is a neurobiologist with an interest in regenerative medicine and translational studies with a focus on traumatic brain injury. Dr. McDonough aims to use this KL2 award to develop skills and tools required for evaluating injury to white brain matter and developing techniques to protect the brain from further brain damage related to the injury.
Dr. McDonough hopes to positively impact the brain injury field by translating her research to into a validated, rapid neuroimaging screening method to be used for preclinical testing of therapies for white matter brain protection.
Cassandra Nikolaus, PhD
Project Title: Characterizing the 'real-world' implementation of food security screening in healthcare settings
Disseminate Track: Dr. Nikolaus is a Post-Doctoral Fellow at the Washington State University College of Medicine, Institute for Research and Education to Advance Community Health. Her long-term research goal is to bridge the gap between "what we know" and "what we do" about food insecurity. Dr. Nikolaus will employ her KL2 award to systematically characterize implementation of food insecurity screening in healthcare settings by using quantitative and qualitative data acquisition methods.
She will use multilevel data on sites, providers, patients, and visits from an audit of electronic health records in the national OCHIN network of 600+ community health centers to characterize variability in implementation. Dr. Nikolaus will also conduct semi-structured interviews with healthcare stakeholders to identify barriers and facilitators to screening implementation. Findings from her research will be used to inform a R01 grant application to test 'real world' interventions to increase rates of food insecurity screening implementation in healthcare practice.
ITHS welcomes this new cohort and congratulate them for this great achievement. We look forward to supporting each scholar's career and their clinical and translational science projects throughout the next three years.