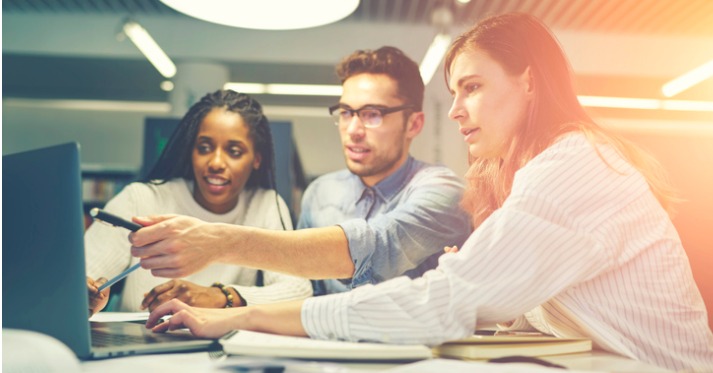 25 Jun

New 2020 TL1 Program Cohort Joins ITHS

ITHS is very pleased to welcome 16 new trainees to its TL1 Translational Research Training Program for the 2020-2021 cohort. The ITHS TL1 program is a one-year mentored research training program in translational science for predoctoral students. This program creates a cross-disciplinary community of emerging researchers and provides them with specific training, career development opportunities, and team science skills to help them function effectively within translational science teams.

We look forward to supporting these trainees while they grow and develop as translational researchers.
LEARN MORE ABOUT THE NEW COHORT
| Name | UW School or College | Research Project |
| --- | --- | --- |
| Nathan Alade | Pharmacy | The Modifying Effect of CYP4F2*3 on the Association Between Diet and Hepatic Vitamin K Biomarkers Following Short-Term Vitamin K Supplementation in Healthy Adults. |
| Ashley Bardon | Global Health | New strategies for delivery of antiretroviral therapy and medication adherence monitoring for improving HIV outcomes in South Africa |
| Anna Constantino-Pettit | Public Health & Social Work | Toward higher retention in necessary intervention for young mothers with unmet behavioral health needs |
| Louisa Helms | Medicine | Myosin Activation as a Therapeutic Strategy to Treat Polycystic Kidney Disease |
| Liam Hovey | Medicine | Genetic Variation and Pharmacologic Blockade of CaMKII and CK2 in Chronic Heart Failure |
| Elijah Kuska | Engineering | Impacts of Impaired Neuromuscular and Musculoskeletal System on Mobility |
| Amy Li | Pharmacy | Investigation of the diagnosis, pathogenesis, and therapies of Smith-Lemli-Opitz syndrome. |
| Sheila Ojeaburu | Medicine | A Cross-sectional Analysis of Intimate Partner Violence and HIV-health Outcomes of Women Engaged in HIV-Care in Durban, South Africa |
| Sara Park Perrins | Environmental and Forest Sciences | The health benefits of nature contact: Effects of terpenes on stress and mood |
| Ragan Pitner | Medicine | Engineering Regulatory B Cells to Promote Antigen-Specific Tolerance |
| Emily Rowlinson | Public Health | A wavelet spatio-temporal model for gonorrhea dissemination in WA State and the U.S. |
| Michelle Shin | Nursing & Public Health | Cervical cancer elimination in low- and middle-income countries |
| Benjamin Sullivan | Engineering | Developing Point-of-Care HIV Viral Load Test for Home Testing |
| Shawn Swanson | Engineering | UnTape |
| Deanna Tollefson | Public Health | Strengthening delivery of HIV prevention and treatment through a health facility-based youth internship program in South Africa |
| Rachel Van Gelder | Medicine | Identification of long noncoding RNAs restricting influenza A virus through modulation of innate immune signaling pathways |