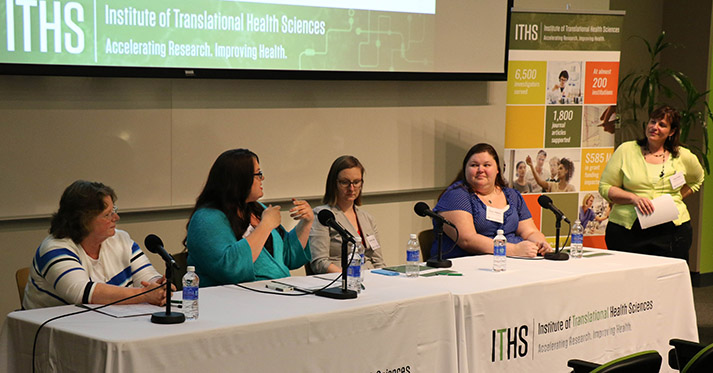 07 Aug

Opportunity to present 'Best Practices' at the 2018 NED Conference

Have you improved the research process with a creative or time-saving solution? Do you have a procedure or method in your daily work that could be useful to other research professionals? If so, we would love to have you participate in the Best Practices Showcase!

The ITHS Networking to Enhance Development (NED) conference is back and will be held on October 12, 2018. New to NED this year is the "Best Practices Showcase." This is an opportunity to share your best practices as a research professional/coordinator with NED attendees.

If you are interested in presenting your "best practice" at the showcase, send us your idea through the form below.

All accepted participants will be guaranteed a spot to attend the NED conference. 
Ideas are due September 7, 2018. (This date has been extended)
Authors of selected exhibits will be notified by September 14, 2018. (This date has been extended)
Final exhibits are due September 28, 2018.
What is the NED Conference?
The ITHS Research Coordinator Networking to Enhance Development (NED) Conference is an annual, day‐long professional development conference for research coordinators held in Seattle. Participants attend both general sessions and choose relevant breakout sessions to expand their knowledge and skills. A catered lunch and collaborative activities offer coordinators a chance to develop contacts, share ideas, and learn from peers.
The NED Conference is organized by research coordinators in the Institute of Translational Health Sciences and is a collaboration between the University of Washington, Fred Hutch, and Seattle Children's.
About the showcase
Research professionals are at the frontline of research and are often responsible for identifying procedures to improve work. During the NED conference, ITHS will host a platform for research professionals to share their own experience in making a difference in research.  The theme of this showcase is Best Practices, and the purpose is to explore how individuals and groups solve problems in their work by implementing best practices. Best practices are procedures that produce optimal results that become an accepted procedure.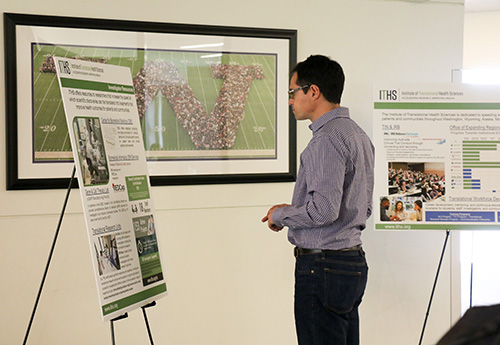 Best practice exhibits will be displayed on poster boards, and the showcase will be hosted prior to lunch, from 11:50 am -12:20 pm.  At least one author must be present with their best practice exhibit as people walk through the session.
This networking session will provide an opportunity for analysis and conversation about problem-solving strategies to improve research practices.
Goals of the Best Practices Showcase
Provide networking opportunities
Disseminate knowledge and tools
Showcase problem-solving strategies that can be generalized to other research areas
Submit a poster idea
Questions or need help developing your idea? Contact Mike Donahue: email|206-290-8294