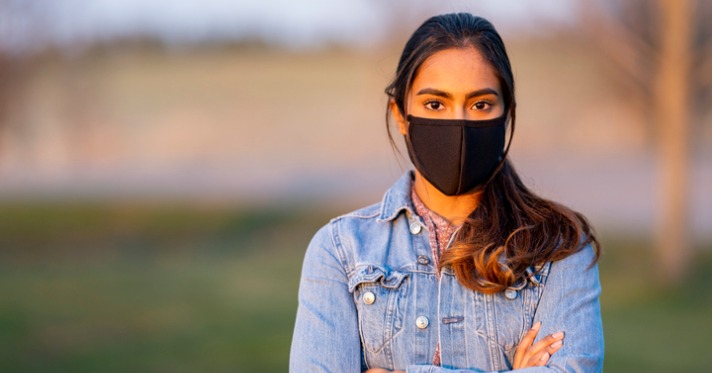 24 Nov

RADx Grant Awarded to MSU & Its Partners for COVID-19 Research

ITHS is pleased to announce that Montana State University (MSU), in collaboration with ITHS, has been selected to receive a RADx grant from the National Institutes of Health (NIH). The project is led out of the COBRE-funded Center for American Indian and Rural Health Equity at MSU. Alexandra Adams is the Director and Principal Investigator. The total grant award is $1.8 million with a University of Washington (UW) subaward of $425,872. 
What is RADx
Earlier this year, the NIH launched the Rapid Acceleration of Diagnostics (RADxSM) initiative to speed innovation in the development, commercialization, and implementation of technologies for COVID-19 testing. The RADx initiative is a national call for scientists and organizations to develop their innovative ideas for new COVID-19 testing approaches and strategies. Through the initiative, NIH is also seeking opportunities to move more advanced diagnostic technologies swiftly through the development pipeline toward commercialization and broad availability — with the goal of making millions of tests per week available to Americans, particularly those most vulnerable to and/or disproportionately impacted by COVID-19, and having even more tests available in time for the 2020–2021 flu season.
MSU Project Awarded
MSU's project is called "Protecting Our Community: A Pragmatic Randomized Trial of Home-Based COVID Testing with American Indian and Latino Communities." The COVID-19 pandemic has disproportionately infected people who identify as American Indian and Hispanic/Latino, and these groups also have increased risk of poor prognosis due to high rates of chronic disease such as diabetes, cardiovascular disease, and cancer. In the northwestern part of the U.S., Native American and Hispanic/Latino communities already face significant disparities in health care access, which has been further exacerbated by the COVID-19 pandemic.
This project brings together existing partnerships to test the hypothesis that home-based testing will be feasible, impactful and will be better accepted using active delivery of the kits by trusted community members in these communities.  Together, community partners and the research team will determine the cultural, sociobehavioral and economic barriers to SARS-CoV-2 testing, evaluate implementation of home self-testing and create community-driven protocols and materials that can be used to increase testing among American Indian and Hispanic communities nationally.
ITHS Participation
ITHS Community Engagement has long partnered with MSU through programs that promote clinical research out in the WWAMI region. Here's how our UW/ITHS team is involved in the RADx project:
Linda Ko, ITHS Faculty Co-Director of Community Engagement, and her team are running the Yakima clinical trial site and leading qualitative data analytics.
Matthew Thompson, ITHS Faculty Co-Director of Workforce Development, and Paul Drain are focused on determining which testing technology to use and making sure both clinical trial sites (Yakima and Flathead Reservation) have the tests they need to run the trial.
Allison Lambert (UW, Providence, Gonzaga) is the physician who will be returning results to patients and making sure they have access to clinical care and contact tracing through the local public health agencies.
Patrick Heagerty, ITHS Director of Biostatistics, Ethics and Research Design, is advising on research design and data analysis.
Laurie Hassell, ITHS Director of Community Engagement, will coordinate the study and liaise with the national RADx Consortium and Coordination and Data Collection Center. She will be working with Charlie Gregor, ITHS Manager of the Hub Liaison Team will manage the multisite clinical trial, and Carly Rowe, ITHS Project Manager will serve as the central project manager.
ITHS leadership is proud of this accomplishment and congratulates MSU, community partners and ITHS members who were involved in this arduous process, and who helped make this award possible. We wish them the best in this important work and in conducting this project successfully.