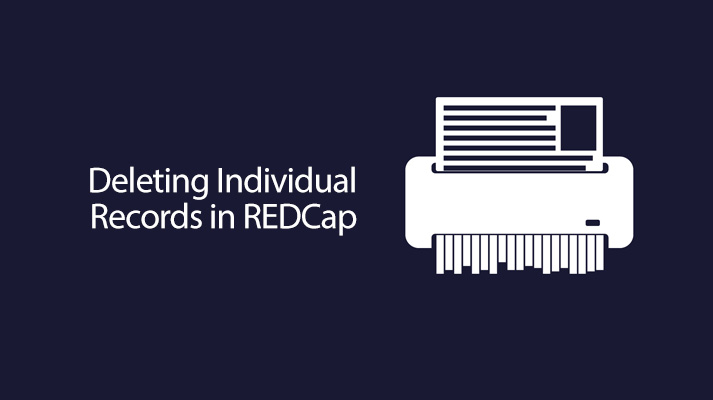 12 Mar

REDCap Tip of the Month: Deleting Individual Forms for Records

Mistakes happen, and data entry is unfortunately no exception to this rule.

REDCap recognizes that mistakes will occur, but also has built in a number of protections to prevent accidental deletions of individual records.

You can, however, complete the following steps if you want to override that setting.
Navigate to the "User Rights" menu.
Find your own user account. Note: If you are part of a user role, you can click on the user role to edit that role's user rights; if you are not part of a user role, click on your name and hit "Edit user privileges" in the pop up window.
Find the option that says "Delete Records."
Check the box that follows the "Delete Records" option and then click the "Save Changes" button.
Navigate to any form in the record you want to delete.
Scroll all the way to the bottom and select the "Delete data for THIS FORM only" button..
Click on the "Delete data for THIS FORM only" that appears in the ensuing pop-up screen.
Do this for any other records you want to delete.
After you are done deleting, go back to your account's user rights and uncheck the checkbox behind the "Delete Records" option. This will prevent future accidental deletions.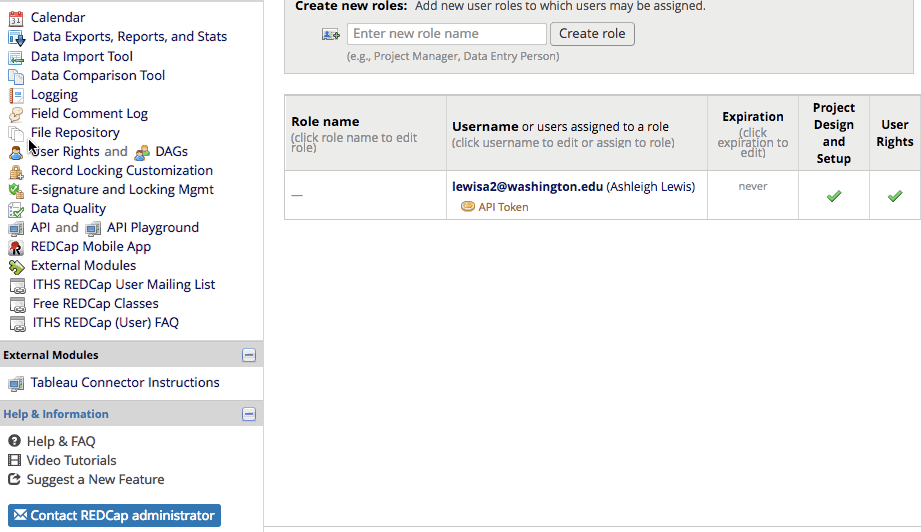 Please visit the REDCap home page to learn more about available training, support, and answers to common questions.