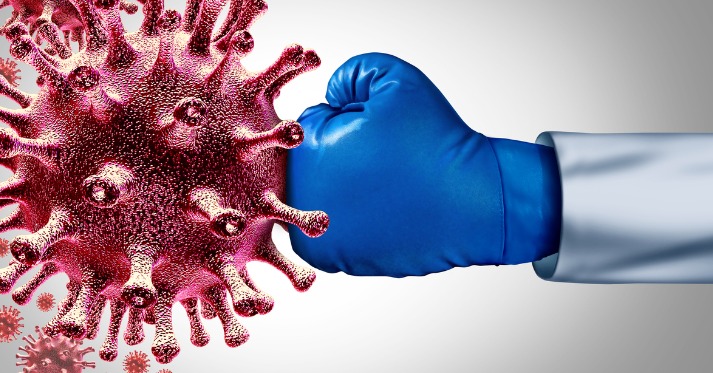 09 Apr

Research IT Community Steps Up to the COVID-19 Challenge

The COVID-19 pandemic has caused chaos all around the world, but the ITHS Informatics and Research IT community at UW Medicine and beyond has committed resources to finding new ways of using data and technology to provide solutions and support to the investigators and health care providers battling COVID-19. Researchers, public health providers and patient care providers now have access to an arsenal of tools dedicated to stopping the spread of the novel coronavirus and helping those who have already been stricken. Melissa Habrat, UW Medicine Director of Research IT, has been coordinating across a number of stakeholders to enable solutions during the crisis. Here is a roundup of some of these exciting new capabilities.
COVID-19 Data Available Via Leaf
The UW Medicine central Leaf instance includes Covid-19 laboratory result data and is available to UW investigators with approved Covid-19-related IRBs. Permitted users can query and export Covid-19 data across time based on test results (positive, negative, indeterminate) in addition to other comorbidity, lab, procedure, vital, and other data in Leaf. If you currently have access to Leaf and have an IRB approved project for which you need COVID-19 data, please contact Leaf Support. For users who do not have access to Leaf, but wish to for the purposes of COVID-related research, please submit a data request via the ITHS COVID-19 Research Portal and specify that you will use Leaf to collect your data.
COVID-19 Identification Through Natural Language Processing Now Available
A UW Biomedical Language Processing (UW-BioNLP) group led by Meliha Yetisgen is working on building Natural Language Processing approaches to extract details of sign and symptoms with several attributes including severity, characteristics, change-of-state, duration, and frequency as well as details of COVID-19 diagnoses and testing status from clinical notes. The extracted information will be used to identify positive patients and to provide details of the disease progress through time. The extraction code is publicly available and can be quickly downloaded and installed. Please visit: COVID-Parser for the extraction code, or contact Dr. Yetisgen for collaborations.
Collaboration with UW Medicine Analytics & Radiology to Make COVID-19 Patient Data Available for Research
Sean Mooney, Adam Wilcox, Vikas O'Reilly-Shah and Martin Gunn are developing a Limited Data Set of longitudinal health data COVID-19 tested patients including EHR data in OMOP data model, de-identified images and extracts from text.  This includes a standard data use agreement for sharing with other researchers. This project, under an IRB, will enable research on COVID-19 broadly. More information will be made available soon. 
COVID-19 Machine Learning Challenge
The University of Washington and Sage Bionetworks are using the Limited Data Set of COVID-19 tested patients to host a community challenge. In this challenge, research community participants are able to submit machine learning models to UW and those models are run securely on the EHR data. This is done without participants having direct access to the data and the participants receive back an evaluation score on the performance of their submitted model. UW is also hosting a series of sub-challenges that will continually update the data with the latest patient data and re-assess submitted models for continuous evaluation. If you are interested in learning more about the COVID-19 DREAM Challenge, or to register for the EHR DREAM Challenge, please visit: https://www.synapse.org/#!Synapse:syn18405991/wiki/589657.
ITHS & UW REDCap Supporting Seattle and Beyond during COVID-19 Pandemic
The ITHS REDCap installation is being used by over 150 projects to track the COVID-19 epidemic both locally, nationally and internationally. Examples range from simple surveys to check on a patient's well-being to large databases that merge data provided by patients with the data from the UW Medicine clinical systems. The team is also supporting the Washington State Department of Health with expert advice regarding implementation of COVID-19 related projects in their own REDCap installation. If you would like to request REDCap services, please visit the Biomedical Informatics Services page on the ITHS website
Research IT Data Services Provide Complaint Data for Investigators Seeking COVID-19 Data
The Research IT Data Services Team has helped a number of investigators with urgent data requests concerning the identification of COVID-19 positive patients in the UW Medicine ecosystem. Investigators are using this data to enroll patients in studies, develop predictive algorithms and track the spread of the disease through the community. If you are interested in data services related to COVID-19, please visit the ITHS portal. Once approved, submit a request for RIT Data Services through the Biomedical Informatics Services page on the ITHS website.