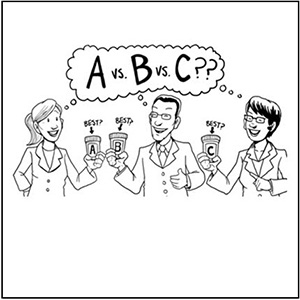 22 May

RoMP Study Assesses Public Acceptability of Research Policies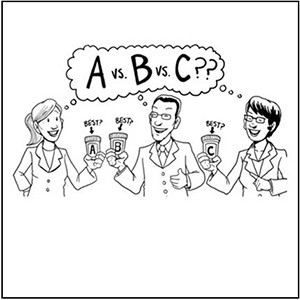 The lines between research and clinical care are becoming increasingly blurred in today's clinical research environment as greater emphasis is being placed on comparative effectiveness research. The blurring of these lines raises questions for researchers, however, about the ethical implications of using randomization within clinical settings to examine standard medical practice interventions.
A new study led by the Institute of Translational Health Sciences and Spectrum at Stanford University, "Attitudes about the Ethics of Research on Medical Practices (RoMP)," is seeking to better understand how patients, families, and institutional review board (IRB) members view these ethical implications. RoMP study findings will aid in the development of policies that support researchers in designing ethical studies and informed consent processes that maintain the public's trust in research.
"Many ethical guidelines are based on assumptions about what is important to people. But when we ask them, people might have concerns that we did not consider and other times the problems that we are worrying about are less concerning to them," said lead ITHS researcher Dr. Benjamin Wilfond, Director of the Treuman Katz Center for Pediatric Bioethics at Seattle Children's Hospital and Professor and Chief of the Division of Bioethics in the Department of Pediatrics at the University of Washington School of Medicine.
"This project illustrates the value of collaborative relationships across institutions to carry out translational research," said lead Spectrum researcher Dr. David Magnus, Director of the Stanford Center for Biomedical Ethics and Thomas A. Raffin Professor of Medicine and Biomedical Ethics and Professor of Pediatrics at Stanford University. "By leveraging the expertise of research ethicists at both Stanford and Seattle, it is possible to carry out a project that would have been challenging to complete with the resources of just one institution."
The RoMP study is specifically examining how the different stakeholder groups view such research, its risks and benefits, and the best ways to talk with patients about these activities. The RoMP study team is developing three short videos to trigger comments that describe what influences practice variation for approved medications; the role of medical record review and randomization to improve medical practices; and different approaches to notifying and informing patients about these activities.
Data is being collected from focus groups made up of IRB members and patients at Seattle Children's Hospital, University of Washington, and Stanford University. The study will also use online surveys with 500 cardiology and nephrology patients or their parents at sites in Seattle and Spokane, Washington, and Palo Alto, California, and 500 members of PRIM&R (an organization for IRB members). A survey of 3,000 additional members of the general population will also take place.
"The mission of Providence Medical Research Center is to advance knowledge that improves health, especially for the poor and vulnerable," shared Dr. Katherine Tuttle, Medical & Scientific Director of Providence Medical Research Center in Spokane, when asked why Providence chose to participate in RoMP. "The RoMP study will fill a gap in knowledge about the patients' perspectives on chronic care for CKD or CHF in the clinic. If we understand and include their goals into our service, then true patient-centered care will become more of a reality."
In conducting this study, the research team is drawing heavily on multiple ITHS services. The expertise of the ITHS Bioethics Consultation team was leveraged in developing the study, while REDCap, a free, web-based ITHS electronic data capture tool, is being used for data gathering and managing online surveys. In addition, the ITHS Research Coordination Center is providing project management support, and the Regional Research Collaboration team supported the recruitment of Providence through the ITHS RC2 Network.
"The ability to access all of these ITHS services makes this project much more feasible and certainly more efficient compared to 'reinventing the wheel,'" shared Dr. Wilfond.
Please contact the ITHS Research Navigator by email at ithsnav@uw.edu to learn more about the services and tools that are available to researchers through ITHS.