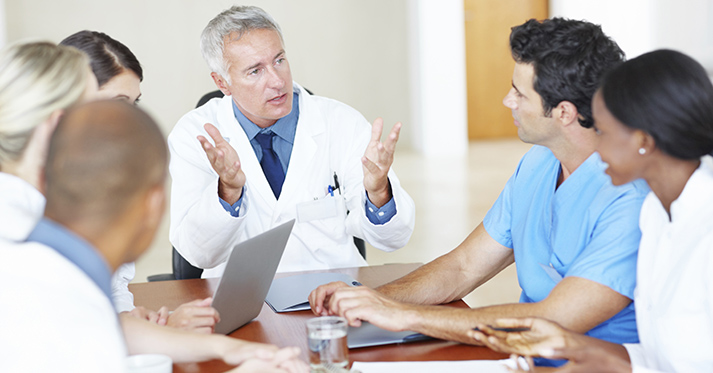 07 Jul

Three Promising Investigators Named to ITHS KL2 Program

For many junior faculty figuring out how to navigate life after receiving their doctoral degree, finding time to conduct the research they are passionate about can be a frustrating endeavor. Free periods of time for research can be very limited for these investigators between their teaching, clinical, and other time-consuming responsibilities.

Three early-career investigators who are facing this exact challenge now have an opportunity for dedicated research time as a result of two-year appointments to the Institute of Translational Health Sciences' KL2 Multidisciplinary Clinical Research Career Development Program.

"Each of these investigators has shown significant promise in their field of scientific study," said Dr. Mary L. (Nora) Disis, Principal Investigator of ITHS and Associate Dean for Translational Science in the University of Washington School of Medicine. "We look forward to working with them as they embark on what we believe will be long-lasting and impactful careers in translational science."

The ITHS KL2 Program offers rigorous training in clinical and translational research for junior faculty in an interdisciplinary cohort environment. This training guides these researchers to design, execute, and oversee clinical and translational research in trans-disciplinary team settings. Other benefits include protecting 75% of the investigator's time to pursue research goals as well as an award of pilot research funds up to $25,000 per year.

The three investigators who were selected to join the KL2 program each represent a different ITHS partner institution:
Dr. Monica Campo-Patino, Acting Instructor in the UW Division of Pulmonary and Critical Care Medicine, will focus her research time on exploring the role of native immunity in the pathogenesis of pulmonary tuberculosis.
Dr. Jonathan Kocarnik, post-doctoral fellow and Research Associate at the Fred Hutchison Cancer Research Center, will study the communication of genetic test results to cancer patients and their families.
Dr. Davene R. Wright, Investigator within the Center for Child Health, Behavior, and Development at Seattle Children's and UW Assistant Professor of Pediatrics, will focus her research efforts in the area of obesity prevention in children.
"Dr. Disis and I are extremely pleased to have these three superlative junior faculty researchers join the program," shared Dr. John Amory, Director of the ITHS KL2 program and UW Professor of Medicine. "We are dedicated to ensuring their careers continue to thrive as they pursue their translational research goals that address significant biomedical problems."
The ITHS KL2 program will be accepting applications for its 2016 cohort this fall, with a call for applications expected in late August 2015. To receive an application announcement, please visit the ITHS news and subscription page to subscribe to the "Education and Training Program News" distribution list.