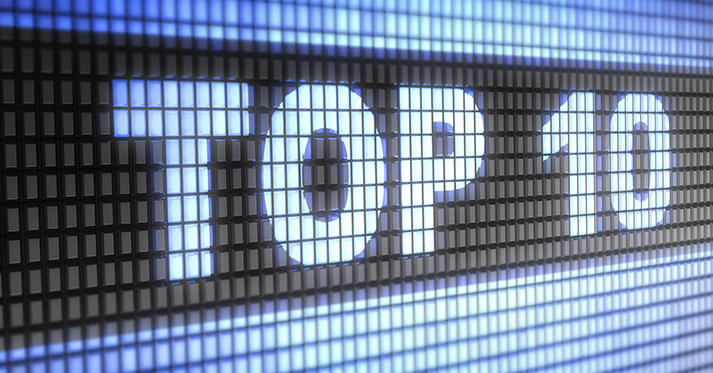 29 Dec

Top 10 Most Popular ITHS Stories of 2015

As we wrap up another year, we wanted to reflect on the people, research, and discoveries we wrote about in 2015. This list covers the top 10 ITHS stories of the year, as determined by the total number of readers. We hope you enjoy this look back at 2015.

In October, ParticipateInResearch.org relaunched with a new design and improved user experience. The site is currently supporting recruitment for more than 90 studies.

Many investigators face challenges in identifying and recruiting study participants, which may help explain the popularity of this post. Dr. Mary Hébert worked with the ITHS biomedical informatics team to automate electronic screening, which cut down coordinator time spent on screening work by more than half.

It was a big year for the use of biomedical informatics in study recruitment. Dr. Dennis C. Turk also partnered with the ITHS biomedical informatics team, hoping to better target potential participants for a fibromyalgia study. Electronic medical record queries helped boost recruitment by 95 percent. "This approach has been the highest yield and lowest cost method of what we've tried," Turk said.

Continuing on the hot topic of study recruitment, Jason Caucutt shared what he has learned about recruitment from 12 years as an ITHS Research Coordinator. His number one tip? Make participants feel like they are part of the team. "I'm positioning it as, do you want to join us? Do you think this research is important and interesting?"

The rate of heroin and opioid abuse and overdose rose dramatically in 2015. This story follows the work of two researchers who are studying the effectiveness of an opioid overdose prevention program, including how they worked with ITHS to overcome challenges with study recruitment.

Mobile health apps continued to grow in popularity this year. This article focused on two new applications by Dr. Amy Bauer, an ITHS KL2 scholar, that are designed to engage patients by facilitating the sharing of health information through the use of mobile apps.

This year, ITHS launched the Rising Stars program to help promising, early-stage investigators put their best foot forward in applying for funding. Meet the current 12 Rising Stars and their projects.

Another repeat topic this year was that of website redesigns and launches. In June, we launched the ITHS Accelerator, a portal intended to serve as a single, researcher-focused destination for support with clinical trials.

The story of Dr. Christy McKinney's invention, the NIFTY™ Cup, resonated with readers. McKinney, supported by the ITHS KL2 program, developed an innovative and low-cost solution to aid in feeding newborns with clefts and preterm newborns that live in low-resource settings. The NIFTY™ Cup was also covered by KING5.

The top story of the year was about three investigators who were selected as the newest cohort to join the ITHS KL2 program. Read about the current KL2 scholars and their projects.

Thank you for reading, and have a happy new year. We look forward to bringing you more exciting news and features in 2016.