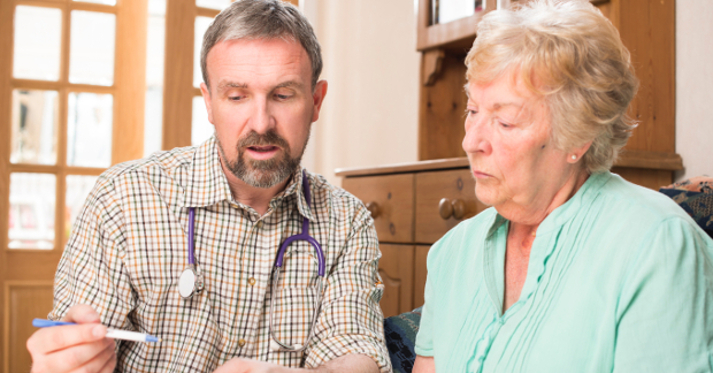 15 Sep

Top 3 research stories of the summer

By Michael Parchman, MD, MPH, director of the MacColl Center for Health Care Innovation at Group Health Research Institute

When, in whom, and how to lower cholesterol are long-standing questions. But this summer, new findings in the Journal of the American Medical Association (JAMA) brought to light evidence that it is reasonable and cost-effective to use a cardiovascular risk score to make a decision about starting a statin. Other top-read articles this summer feature new insights about novel anticoagulants for atrial fibrillation and controversy about treating ductal carcinoma in situ (DCIS) of the breast. Read more about the top 3 research stories below:

This JAMA editorial from July comments on two articles that suggest that statin treatment be considered for patients aged 40 through 75 years without clinical arteriosclerotic cardiovascular disease (ASCVD) and diabetes, but with an LDL-C level of 70 through 189 mg/dL and an estimated 10-year ASCVD risk of 7.5% or higher. This clinical scenario has been controversial since the 2013 American College of Cardiology/American Heart Association (ACC/AHA) cholesterol guidelines were introduced — with critics arguing that the calculation overestimates risk and thus causes overtreatment. The shifting guidelines have major implications for clinical practice, and relevant clinical quality measures are now under review.

This clinical review jumped immediately onto the Journal of the American Board of Family Medicine's most-read list this summer. This article provides a review of recent published trials of the use of novel oral anticoagulants (NOACs) in atrial fibrillation. Practical points on indications, contraindications, mechanism of action, interactions, and perioperative management tips are discussed with a view toward the safe and effective use of these new medications.

This August 25 New York Times article reports on a study in JAMA Oncology that prompts the question: Should ductal carcinoma in situ (DCIS) of the breast be treated? At present we have no reliable means of predicting the type of local recurrence—invasive or in situ—for a particular patient. While providers and patients would like to avoid unnecessary treatment, mastectomy and other treatment has been typical in order to prevent invasive cancer. But this summer, a new study of 100,000 women over 20 years found that women with DCIS died at about the same rate as the general population regardless of treatment status. Treatment according to individual patient characteristics is still recommended.
Tell us what you think
What other research stories caught your attention this summer? And what other challenging clinical questions are you facing in practice?
Share your thoughts by emailing the editor or by leaving a comment below. (Commenting requires the set up of a quick and easy login. Your contact information will be kept private.)