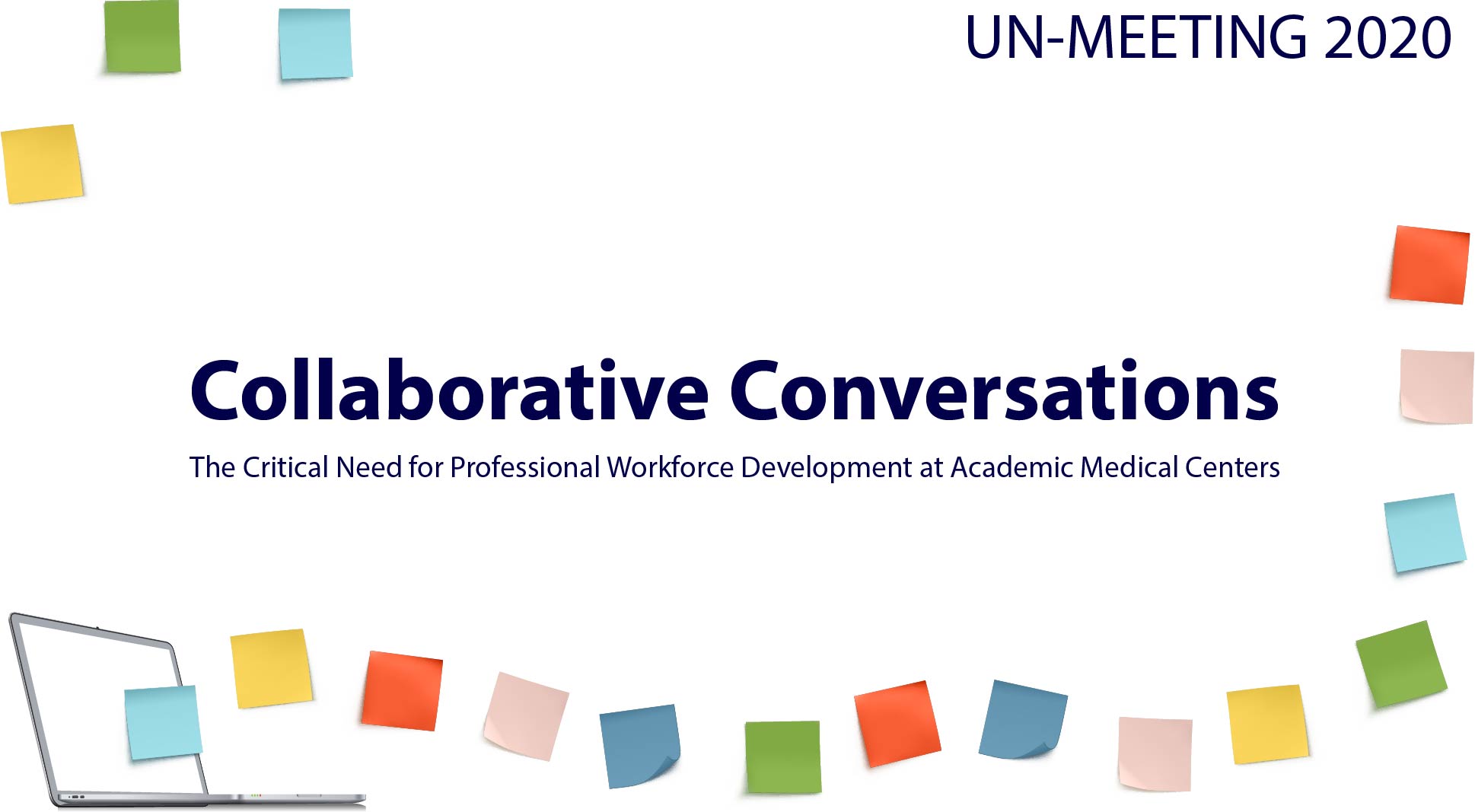 26 Aug

Un-Meeting 2020: Collaborative Conversations

With unusual challenges, sometimes you need an unconventional method to find solutions. To tackle the challenges of workforce development for clinical research professionals (CRPs), ITHS will host the virtual Un-Meeting 2020 – Collaborative Conversations: Critical Need for Professional Workforce Development at Academic Medical Centers. Originally planned as an in-person ½ day event, these "collaborative conversations" will be held virtually as a series of sessions from September 2020 to February 2021 with the first session taking place on September 16, 2020, 10a – 12p PDT. It may be unbelievable, but these Un-Meetings are free of cost to participants! Registration is now open, just click HERE.

But wait, what's an Un-Meeting? According to the Center for Leading Innovation and Collaborations (CLIC), an "un-meeting" is as an event without the rules and structure of a traditional conference, where the interests and ideas of attendees drive the topics of small group discussions all around a common theme. The theme for this Un-Meeting is to enhance focused discussions on topics related to workforce development for CRPs working in academic medical centers (AMCs), especially those working on federally-funded clinical research. The Un-Meeting is an interactive way to cultivate ideas and make productive connections across academic centers and between academia, industry, government, and the community.

ITHS isn't doing this alone. This Un-Meeting is a collaborative effort between the University of Florida Clinical and Translational Science Institute (CTSI), The Ohio State University Center for Clinical and Translational Science (CCTS), University of Rochester Clinical & Translational Science Institute (CTSI), Association of Clinical Research Professionals (ACRP), Center for Leading Innovation and Collaborations (CLIC) and ITHS.

This event is led by the ITHS Translational Workforce Development team who is incredibly excited for this opportunity to connect with so many other great institutions. "We are so excited to host this Nationwide Un-Meeting at ITHS. The development of this event has been an incredible collaboration between CTSA hubs, CLIC, and ACRP. We look forward to fostering meaningful collaborative conversations, inspiring ideas that elevate career pathways, and creating a sustainable path forward that will impact research professional's future career trajectory," shared Arti Shah, ITHS Director of Education.

If you are a CRP, this is an opportunity you should not miss. The goal of the Un-Meeting series is to develop multidisciplinary, collaborative partnerships which are a catalyst for inspiring future collaborative research, grant applications, manuscripts and publications. Participants will be encouraged to share their experiences, ideas for improvement, and best practices.

If that isn't enough, we a have stellar keynote speaker lined up to inspire these collaborative conversations. The keynote speaker will be Michael G. Kurilla, MD, PhD, Director of the Division of Clinical Innovation, National Center for Advancing Translational Sciences, National Institutes of Health.

You can now REGISTER HERE to attend this series of virtual events.

Meetings will be once a month from September – February. All meetings will take place from 10AM to 12PM PDT (1PM to 3PM EST).

The first event will take place on September 16, 2020.