Find Your People! Team Formation Night

Posted on October 31, 2017

in

When:

November 1, 2017 @ 5:30 pm – 8:00 pm

2017-11-01T17:30:00-07:00

2017-11-01T20:00:00-07:00

Where:

UW HUB 250
4001 E Stevens Way NE
Seattle, WA 98195
USA


Design thinking is focused on solutions, not problems. Bring your natural abilities, imagination, and reasoning to explore the possibilities of what might be.  Come meet others who may want to team up to come up with solutions they can bring into the Buerk Center Competitions in health, environment, and business.

Open to all students, all disciplines.
About the Speaker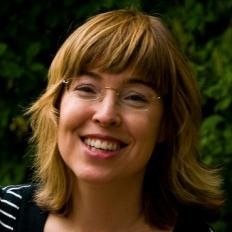 Industry veteran, Jessica Sullivan, will be our inspirational instructor. For almost 2 decades, Ms Sullivan has worked as a Design Manager, Instructional Designer, and Communications/ Marketing Director. She began her interactive learning and experience design career at the Children Museum of Boston in 90's doing user research, education and launching new exhibits. She received her Masters from New York University in Educational Communications and Technology where she focused on personalized learning in developing technology-based interfaces, scripts and storytelling experiences.
Currently Jessica is conducting research on patient-doctor communications, learning, and opportunities for UX design. She is a design committee member for the MIT Enterprise Forum and Future Forum with NASA and participated in the Future of Fun: Life in a Virtual and Augmented World.
Her client list includes Charles Simonyi Space Gallery, Jackie Robinson Museum, Nikon, Disney, Nike, Home Depot, and others.