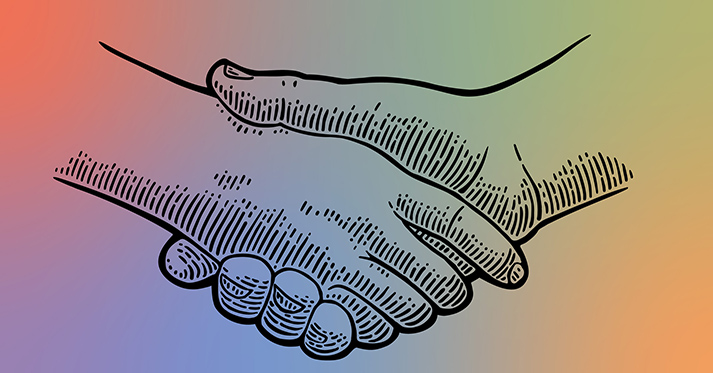 22 Aug

How We Discover, Nurture, and Sustain Successful Academic-Community Collaborations

Posted on August 22, 2023 @ 9:38am

in

When:

September 14, 2023 @ 12:00 pm – 1:00 pm

America/Los Angeles Timezone

2023-09-14T12:00:00-07:00

2023-09-14T13:00:00-07:00

Where:

Online Event
Register below to receive Zoom link
Event Video
Description
Relationships are the center of successful community-academic collaboration. Like with any relationship, academic-community partnerships must be nurtured in ways that allow all partners to benefit. This session will address this topic using examples of ongoing projects, with particular focus on collaborative relationships with Native American communities. For this session we will be joined by Rosanna Sanders, a community partner who collaborates with Dr. Tomayko. Rosanna is a Nutrition Education Program Assistant for Oregon State University Extension and an enrolled member of the Confederated Tribes of Warm Springs.
Event Materials
10 MB

PRESENTATION SLIDES: How We Discover Nurture and Sustain Successful Academic Community Collaborations
Learning Objectives
By the end of this session, attendees will be able to:
Define successful community collaborations.
Identify a characteristic of a successful community collaboration.
Discuss strategies to sustain collaborative relationships with communities.
Schedule of Activities
12:00-12:05pm – Welcome, Overview, Introductions
12:05-12:55pm – Presentation and Q&A
12:55-1:00pm – Thank You and Feedback Survey
About the Speaker
Emily Tomayko, PhD, is an Assistant Professor at Montana State University. Emily received her doctorate in Nutritional Sciences from the University of Illinois in 2011 and completed a postdoctoral fellowship at the University of Wisconsin in 2015. Her current work at MSU addresses health equity across two main projects: 1) understanding the impacts of four-day school weeks on children, families, and rural communities and 2) evaluating the dissemination and implementation of the Turtle Island Tales wellness program for Native American families. Emily is a registered dietitian and has completed several fellowships to better understand the intersection of research, policy, and health (American Society for Nutrition Science Policy Fellowship, Mirzayan Science and Technology Fellowship through the National Academies).
Please sign in below to access this form.
Access to this form is restricted to ITHS Members. Please sign in, or create an account.