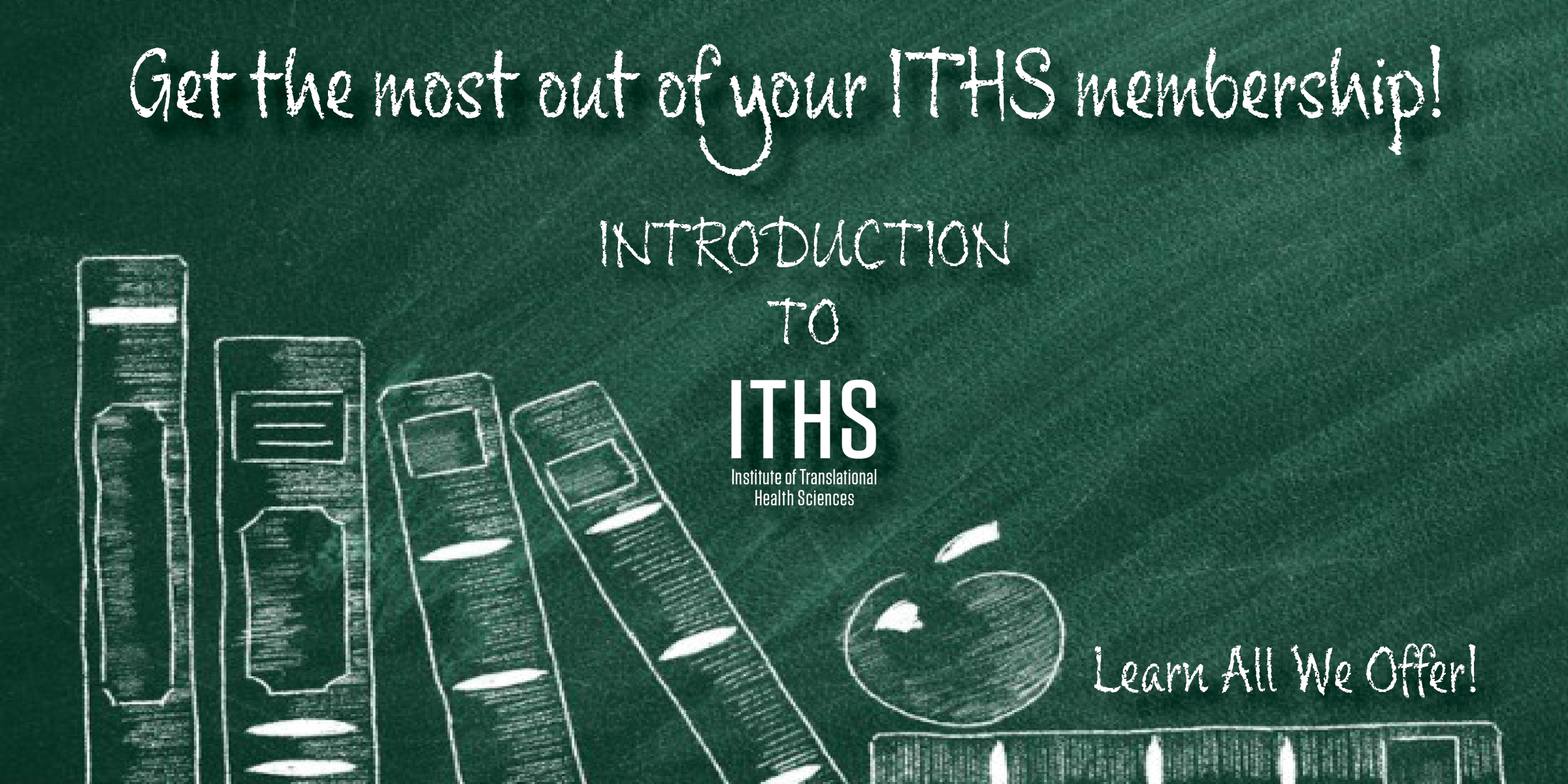 25 May

Introduction to ITHS

Posted on May 25, 2021 @ 3:53pm

in

When:

June 3, 2021 @ 12:00 pm – 1:00 pm

America/Los Angeles Timezone

2021-06-03T12:00:00-07:00

2021-06-03T13:00:00-07:00
Description
The Institute of Translational Health Sciences (ITHS) is dedicated to speeding science to clinical practice for the benefit of patients and communities throughout Washington, Wyoming, Alaska, Montana, Idaho, (WWAMI) and beyond. We are one of more than 50 Clinical and Translational Science Award (CTSA) sites nationwide working to change how biomedical research and training are conducted. In this session, we will provide an overview of the research and training resources available to investigators and team members across the region, along with some basic information about our website, how to navigate it, find resources, opportunities and services.
Learning Objectives
At the end of the session, participants will:
Learn the mission and scope of ITHS and the CTSA consortium.
Understand the range of research and training resources available through ITHS and the CTSA consortium.
Learn how to access resources from ITHS and the CTSA consortium.
Schedule of Activities
12:00-12:05pm – Welcome, Overview, Introductions
12:05-12:25pm – Presentation
12:25-12:45pm – Questions and Answers Section
12:45-1:00pm – Thank You and Feedback Survey
About the Speaker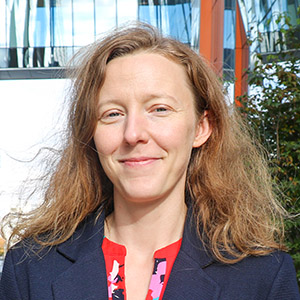 Melissa Vaught, PhD is the Director of Research Development for ITHS. In this role, she provides personalized guidance to ITHS and related resources for investigators, fellows, and students conducting clinical and translational research. Dr. Vaught also supports ITHS program development and management and facilitates proposal development for strategic initiatives within ITHS and in collaboration with institutional partners. Dr. Vaught earned her PhD in Chemistry at Vanderbilt University and continued research at the interface of biology and chemistry as a postdoctoral fellow in Boston, MA. As a contractor at the National Center for Biotechnology Information (NCBI) for almost four years, she managed daily operations of post-publication projects and conducted research on post-publication events affecting the biomedical literature. She joined ITHS in 2018 as the Research Navigator and has served as Director of Research Development since December 2019.