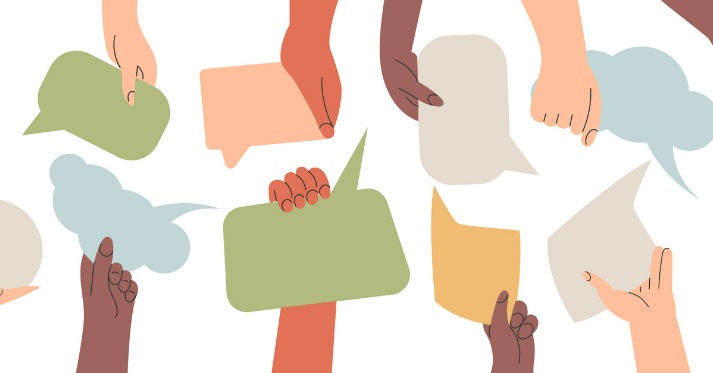 17 Mar

Multiple-PI Collaborative Grant Applications

Posted on March 17, 2023 @ 2:28pm

in

When:

April 20, 2023 @ 12:00 pm – 1:00 pm

America/Los Angeles Timezone

2023-04-20T12:00:00-07:00

2023-04-20T13:00:00-07:00

Where:

Online Event
Register below to receive Zoom link
Description
This event is the eighth session in the monthly Team Science Seminar Series. This session will focus on collaborative research projects between academic investigators and community organizations. We will briefly describe growth trends in collaborative biomedical research projects supported by grants and introduce opportunities for academic-community collaborative grant pilot funding through the ITHS. The session will feature a panel discussion with a team of collaborators from the University of Washington and Mother Africa, a Seattle community organization, who together recently received an ITHS Academic Community Partnership Award.
The 10-session Team Science Seminar Series has been developed to cultivate the next generation of translational team scientists and leaders through Team Science education, training, and leadership development. Participation in this series will support the acquisition of individual team science competencies that will help guide and shape current and future collaborations and relationships across disciplines.
Learning Objectives
At the end of this seminar, participants will be able to:
Understand local and national trends and opportunities for collaborative biomedical research projects supported by grants.
Understand how academic investigators and community organizations can identify opportunities for collaborative biomedical research projects.
Describe the steps needed to initiate, design and execute a successful academic-community partnership for biomedical research.
About the Speakers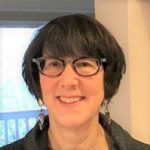 Dr. Wendy Stone is a Professor of Psychology and Director of the UW READi Lab. She conducted research in early detection and intervention of autism for over 30 years, on topics that include: (1) identifying early markers and developmental processes associated with diverse outcomes in infants at high familial risk for autism; (2) evaluating the efficacy and effectiveness of autism-specialized interventions in clinical and community settings; and (3) developing community models for expediting access to early screening and specialized intervention for toddlers with autism features. Dr. Stone has received federal funding for her research since 1993, and has authored numerous scientific papers on the early identification, assessment, treatment, and follow-up of young children with autism. Her research with young children led to the development of the Screening Tool for Autism in Toddlers (STAT) and a book for parents entitled, Does My Child Have Autism? She serves on the editorial board of Autism Research and has participated in numerous work groups and review panels for NIH and autism foundations. Since 2009, she has been a member of the Autism Advisory Panel for Sesame Street's Autism Initiative, contributing to the development of Julia, the new Muppet with autism. Dr. Stone is committed to translational science and enhancing knowledge and service capacity within community settings.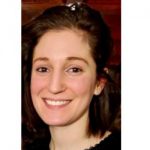 Shana Attar, MS, is a doctoral student in UW's clinical psychology program. Shana's primary interest is the development of culturally-sensitive autism screening frameworks for use in community settings with families from diverse backgrounds. This screening work has been funded by an F31/NRSA Fellowship awarded by the NIMH and by a Tier 1 pilot grant from the Population Health Initiative. Shana is also interested in improving the accessibility and cultural relevance of early autism diagnostic and care services and pathways. In her work, Shana strives to incorporate community-based participatory research strategies to foster reciprocal relationships between community organizations and academic institutions. In her free time, she enjoys hiking, biking, reading, and spending time with her family.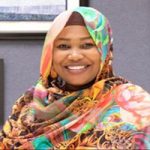 Fathia Hammad was born and raised in Khartoum, Sudan, and graduated from Khartoum university of Economic and Social Studies. She joined Mother Africa staff in 2015 as a family advocate, interpreter and then community leader to support communities in their daily needs. In 2017, Fathia became SAFARI case manager and was able to connect African and Middle Eastern communities to the services and resources and helped them to navigate the US system. Fathia is passionate about serving children and parents so that made her took Early Learning classes and qualify her to become program coordinator for Developmental Screening Program. Fathia's biggest goal is helping African and Middle Eastern children to reach their highest potential and succeed in the school. Fathia's passion about serving children and parents lead her to take Early Learning classes which qualified her to become a coordinator for Developmental Screening Program at Mother Africa. Fathia also works with the Coalition of Refugees from Burma in Leadership Early Learning Access Program as a Home visitor who provide support to Sudanese parents and their children. Fathia is a sociable person, loves to dance, and loves to spend time with her family and friends.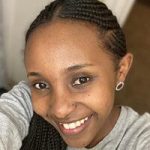 Carol Gicheru was born and raised in Kenya. She holds a BA in Social Communication and Media Studies from The Catholic University of Eastern Africa. She has also attended some graduate classes in Communication Leadership at The University of Washington. While doing an internship at UNICEF Kenya, she discovered her passion of working in the nonprofit world, particularly working directly with women and children in rural Kenya. After moving to America, she joined Mother Africa as a volunteer soon after serving in the role of the case manager for both the SAFARI Program and The Resilient Women's Group. As of 2019, she has been working as the Senior Program Coordinator for Best4Babies. She currently works with parents who speak English, Maimai, French, Arabic, Dari and Swahili. Her goal is to make sure that every client that we work with at Mother Africa, especially immigrants and/or refugees, feel confident enough to integrate and flourish in their lives in the US while still maintaining their unique cultural identities. She hopes to complete a Graduate Degree in the near future. When she is not working, Carol enjoys reading works of fiction (currently obsessing with works by African authors), blogging, Twitter, cooking and watching K-Dramas.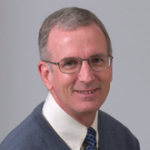 Paul Martin, MD, is a co-Principal Investigator Emeritus of the Institute of Translational Heath Sciences (ITHS) and served as the Medical Director of Clinical Research Support for the Fred Hutch Clinical Trials Office, from 2011 to 2017. He is a Professor Emeritus in the Clinical Research Division at Fred Hutch and a Professor Emeritus in the Department of Medicine at the UW. Dr. Martin has more than 40 years of experience with hematopoietic cell transplantation at Fred Hutch, focusing on acute and chronic graft-versus-host disease (GVHD). He has contributed to the field through several large retrospective studies of GVHD as well as prospective clinical trials for treatment or prevention of chronic GVHD.  Dr. Martin serves as Director of the Pilot Program for the ITHS.
Erin Blakeney, PhD, RN, is co-lead of the UW ITHS Team Science Core and a Research Assistant Professor in the Department of Biobehavioral Nursing and Health Informatics at the UW School of Nursing.  Dr. Blakeney's program of research focuses on how teams work together and how their teamwork influences the production of new knowledge and translation of research into practice along the entire classroom to bench to bedside spectrum. She has nearly 15 years of experience developing, implementing, and evaluating team approaches to interdisciplinary education, healthcare, and research.
Please sign in below to access this form.
Access to this form is restricted to ITHS Members. Please sign in, or create an account.